The launch of a Cygnus spacecraft aboard an Antares rocket is scheduled for Sunday, July 13, 12:52 p.m. EDT. Liftoff will be from the Mid-Atlantic Regional Spaceport's Pad 0A at NASA's Wallops Flight Facility on Virginia's Eastern Shore.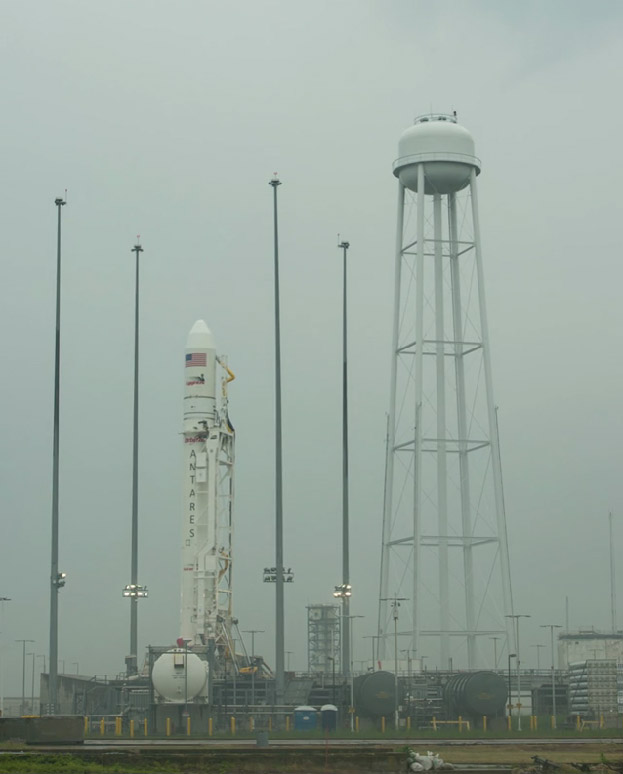 The Antares rocket stands 131.5 feet tall, about the height of a 13-story building. The four poles surrounding the pad help protect the rocket from lightning. The water tower (formally the Water Deluge System) holds some 200,000 gallons of freshwater for cooling and noise suppression purposes. The white tank visible in the foreground is part of the Liquid Fueling Facility. Antares' first stage is fueled with a combination of liquid oxygen and rocket-grade kerosene.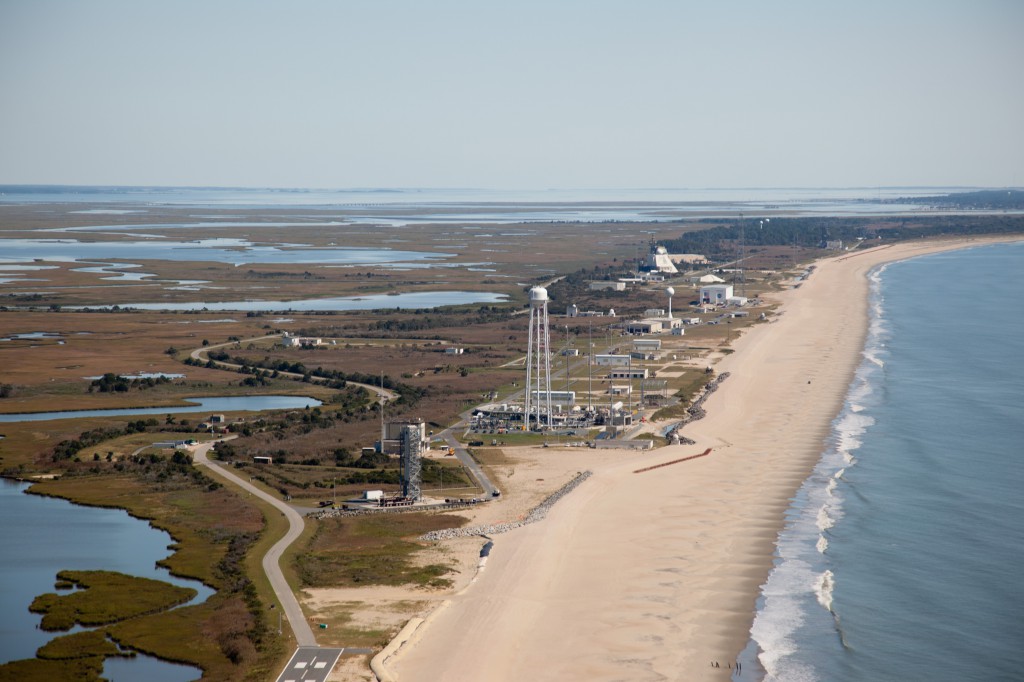 The Mid-Atlantic Regional Spaceport, or MARS for short, is a commercial launch site operated in partnership with NASA. The Antares rocket and Cygnus spacecraft are provided by Orbital Sciences Corp. This Cygnus is loaded with about 3,300 pounds of cargo for the International Space Station. About half the cargo is food, with the remainder being a combination of spare parts, hardware, science experiments, and other items.
› NASA's Orbital website
› Latest Student Science Heads For Space
› Orbital Mission Delivers Delights to Station
› NASA Launches Smartphone Upgrade and CubeSat