At roughly 4:45 p.m. Friday evening, the Antares rocket loaded with Orbital Science Corp.'s Cygnus cargo spacecraft began its journey from the Horizontal Integration Facility at NASA's Wallops Flight Facility in Virginia to its launch pad, about a mile away.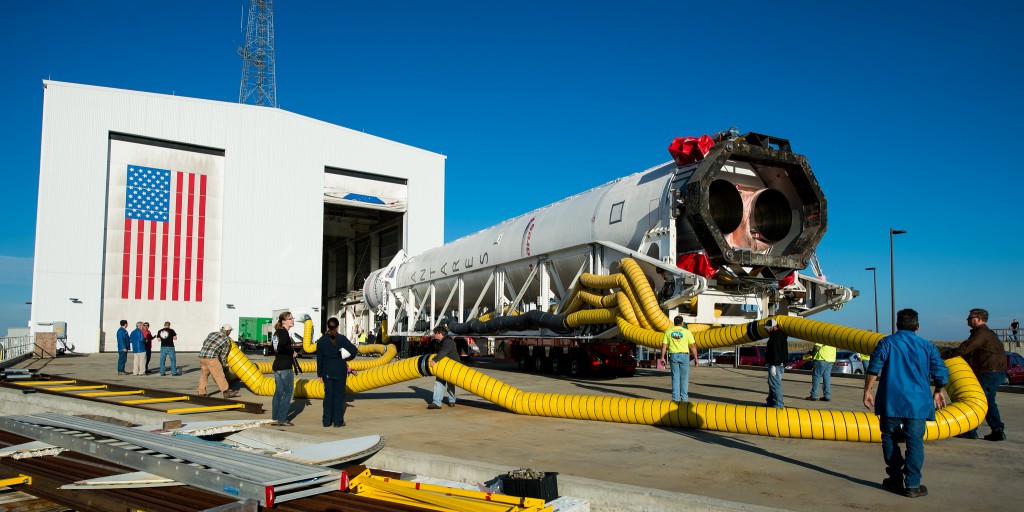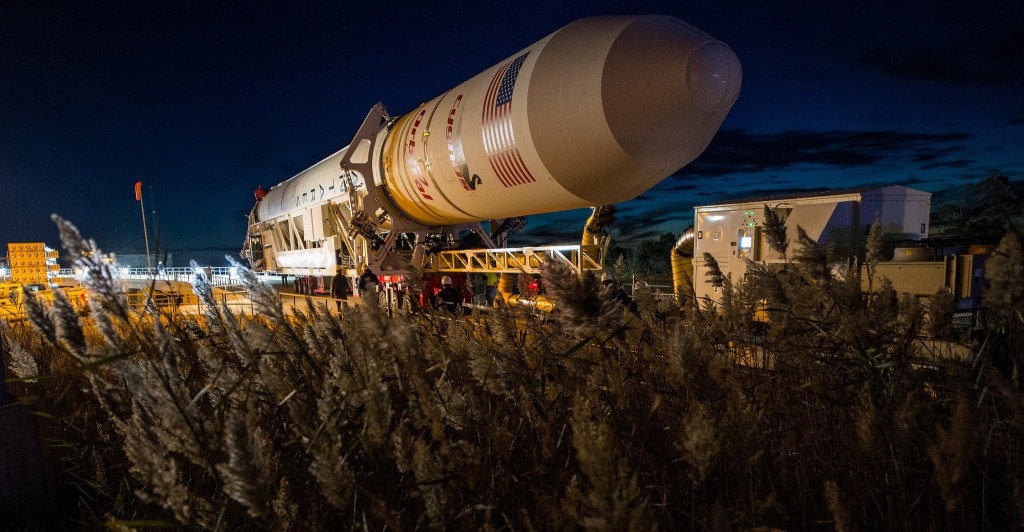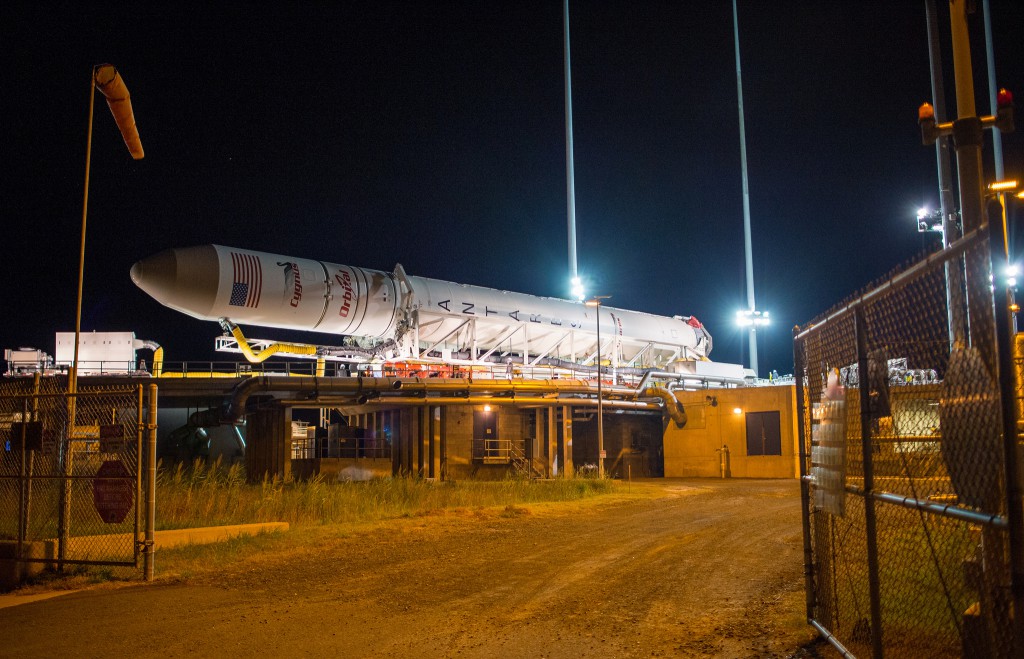 › More roll-out images on Flickr
The launch of Orbital Sciences Corp.'s CRS-3 Commercial Resupply Services mission is scheduled for no earlier than 6:45 p.m. EDT on Monday, Oct. 27, from the Mid-Atlantic Regional Spaceport at Wallops.
This mission is the third of eight Orbital flights NASA contracted with the company to resupply the space station, and the fourth trip by a Cygnus spacecraft to the orbiting laboratory.
› How to View the CRS-3 Launch
› More information and TV coverage details
› NASA's Orbital website