NASA's Wallops Flight Facility and Virginia's Mid-Atlantic Regional Spaceport are set to support the launch of Orbital Sciences' Antares rocket at 6:22 p.m. EDT today, Oct. 28. Launch coverage on NASA TV will begin at 5:30 p.m. Monday's launch attempt was scrubbed because of a boat down range in the trajectory Antares would have flown had it lifted off.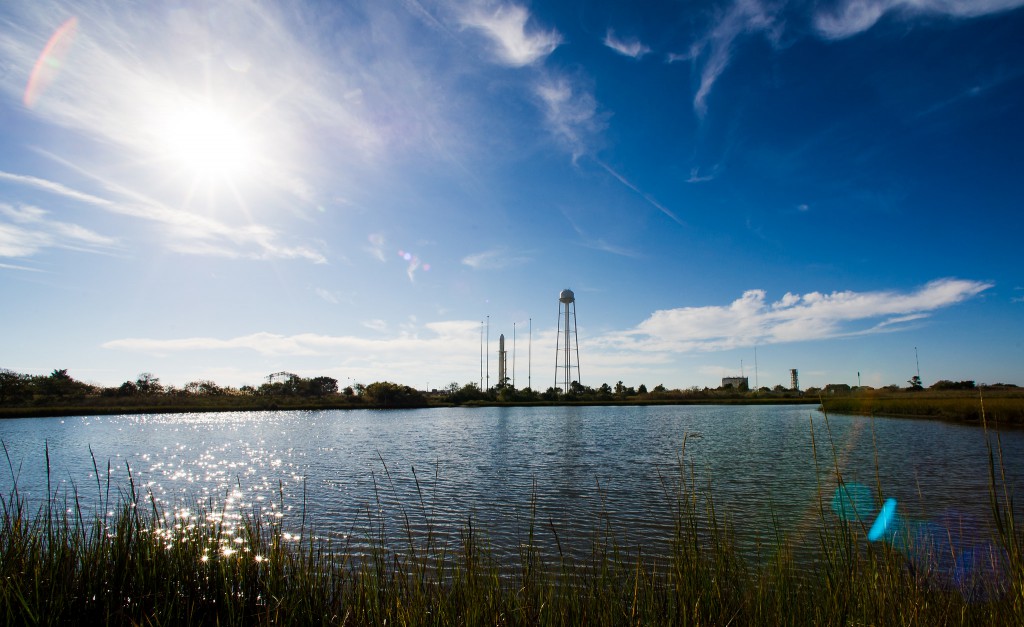 Public viewing of the launch will be available at the NASA Visitor Center at Wallops. Wallops visitors are reminded that alcohol and pets are not allowed on Visitor Center grounds. Because of wind speeds and direction at upper altitudes today, the Chincoteague National Wildlife Refuge / Assateague Island National Seashore will be closed at 4 p.m. to the public, therefore these sites will not be available for launch viewing. The Eastern Shore of Virginia Tourism Commission has additional recommendations for local viewing sites.
The launch may be visible, weather permitting, to residents throughout the mid-Atlantic and Northeast regions of the United States.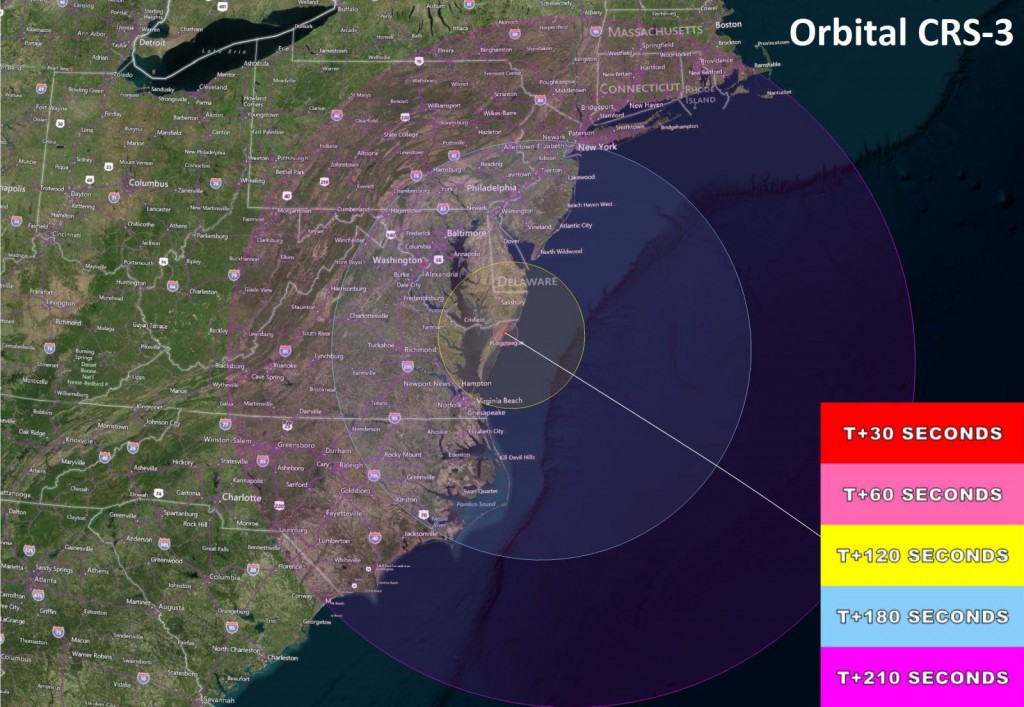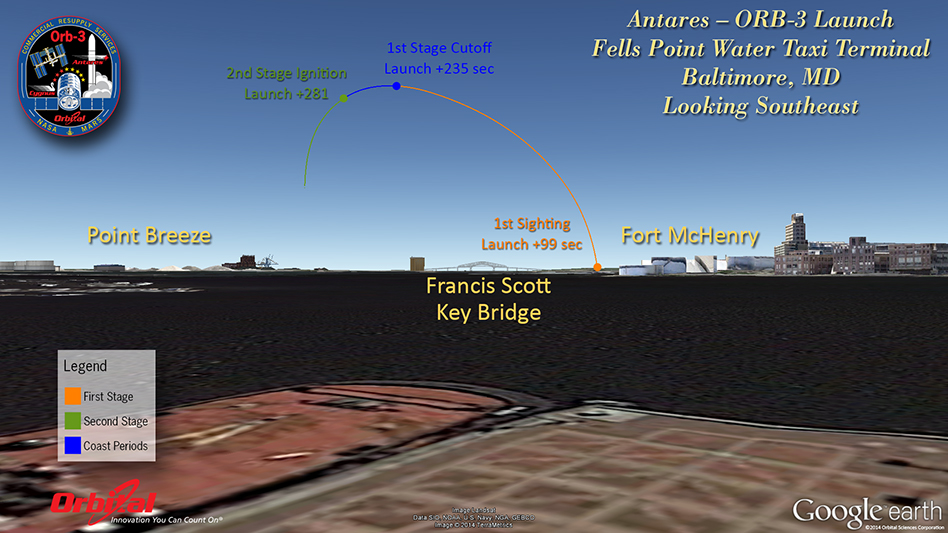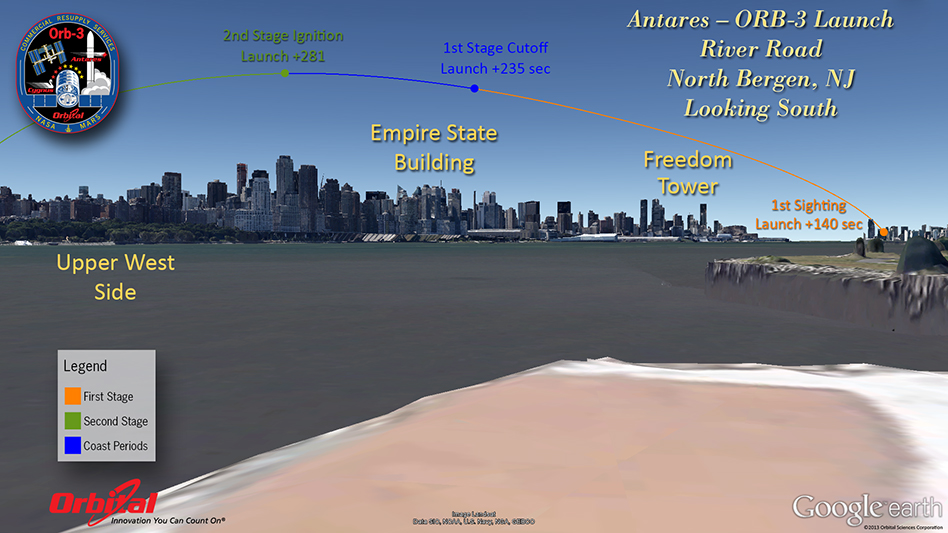 More viewing maps from Orbital Sciences Corp. are available here.
The Antares rocket will carry Orbital's Cygnus cargo spacecraft, loaded with some 5,000 pounds of supplies and experiments, to the International Space Station. CRS-3 (short for "Commercial Resupply Services") will be the fourth Cygnus flight, including a demonstration flight in 2013, and the first night launch of an Antares rocket.
› Share your launch photos with NASA on Flickr
› NASA's Orbital website
› Related images on Flickr