The Orbital ATK Antares rocket, with the Cygnus spacecraft onboard, was raised into the vertical position on launch Pad-0A, Friday, Oct. 14, 2016 at NASA's Wallops Flight Facility in Virginia.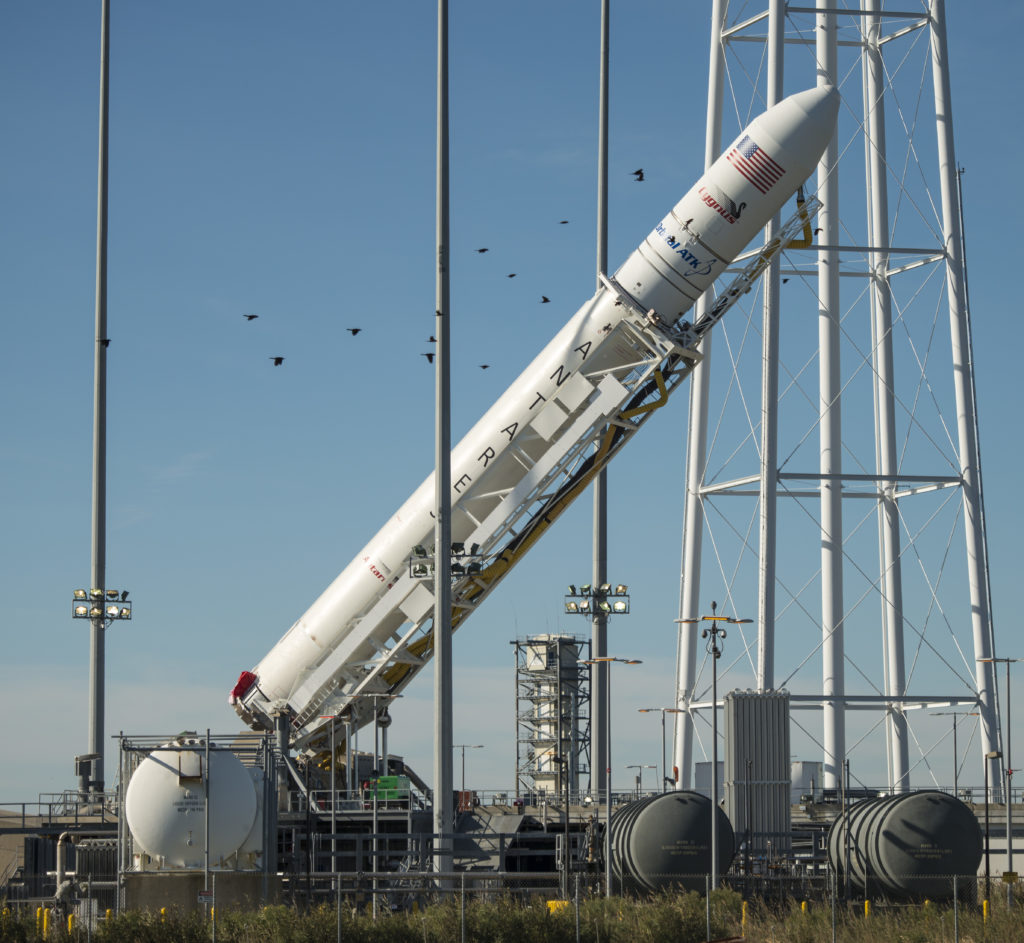 Orbital ATK's sixth contracted cargo resupply mission with NASA to the International Space Station will deliver over 5,100 pounds of science and research, crew supplies and vehicle hardware to the orbital laboratory and its crew.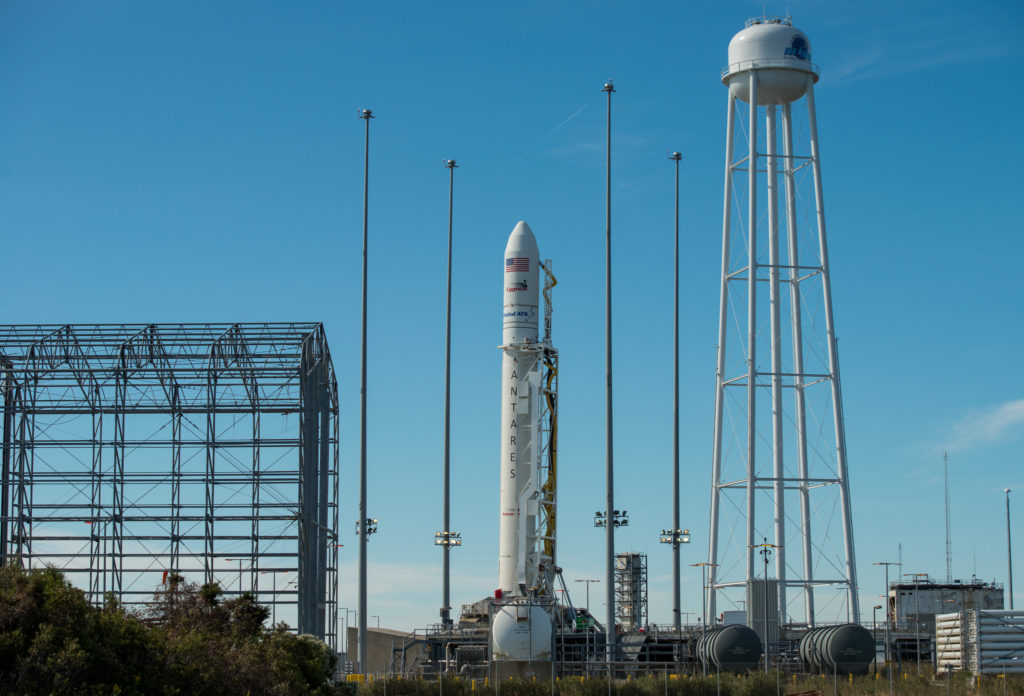 The International Space Station-bound Antares is currently scheduled for launch no earlier than Sunday, Oct. 16, at 8:03 p.m. EDT. The Cygnus cargo capsule is packed with supplies and science for the space station.