Northrop Grumman, along with NASA, has rescheduled the Antares and Cygnus launch for the NG-14 mission to NET Thursday, Oct. 1 at 9:38 p.m. EDT due to unfavorable weather conditions. The Antares rocket and Cygnus spacecraft are healthy and ready to support the mission once weather clears.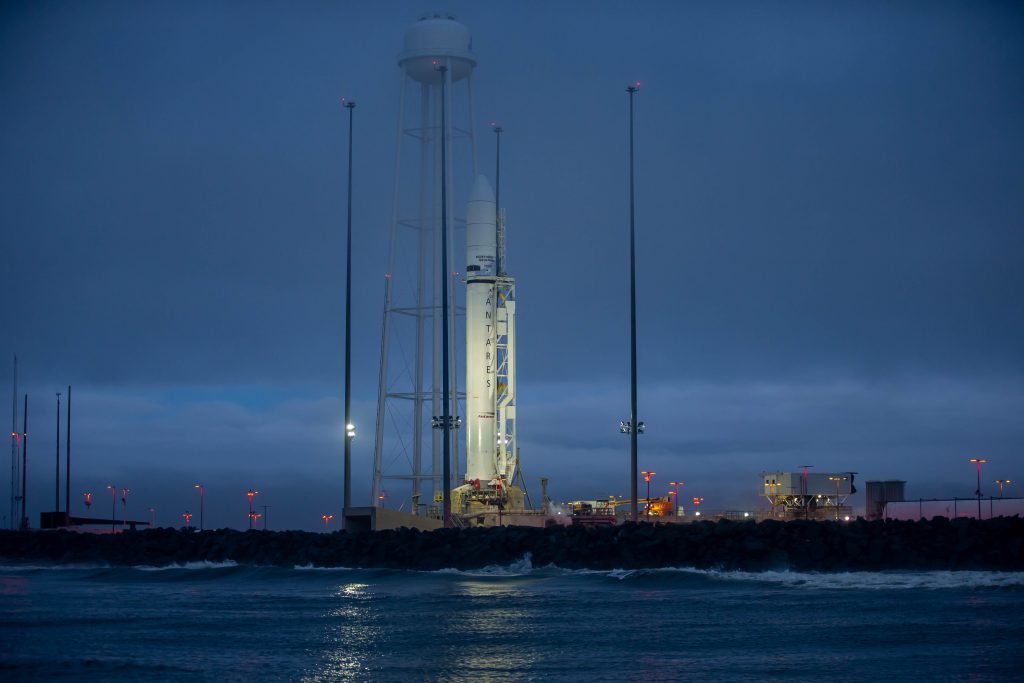 Northrop Grumman's 14th contracted cargo resupply mission with NASA to the International Space Station will deliver nearly 8,000 pounds of science and research, crew supplies and vehicle hardware to the orbital laboratory and its crew. The CRS-14 Cygnus spacecraft is named after the first female astronaut of Indian descent, Kalpana Chawla.
Launch commentary will begin at 9 p.m. EDT Oct. 1 on NASA TV and at nasa.gov/live.