The countdown is underway for today's 12:36 p.m. EST launch window of NASA commercial cargo provider Northrop Grumman's Antares rocket and Cygnus cargo spacecraft. Weather continues to be 75% favorable for the launch of this resupply mission to the International Space Station.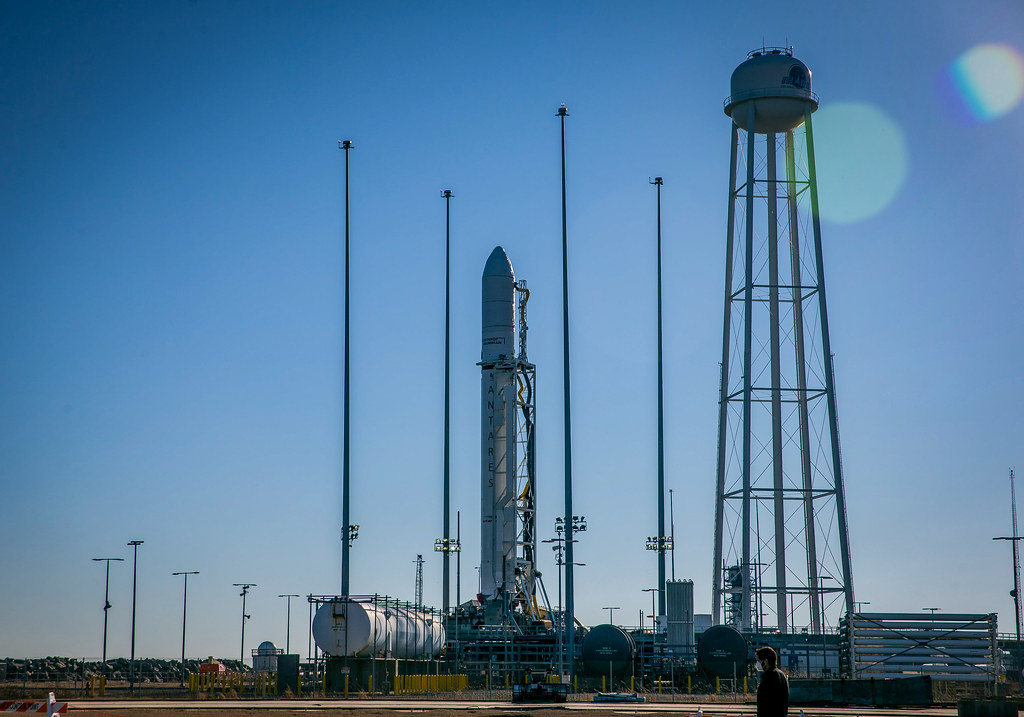 For those who'd like to follow along with the count early, live video and control room chatter is now airing on NASA Wallops' IBM Cloud Video. Live coverage of the launch with commentary will air on NASA Television, the agency's website and the NASA app beginning at 12 p.m. EST.
The five-minute launch window opens at 12:36 p.m. EST, with liftoff taking place at Virginia Space's Mid-Atlantic Regional Spaceport Pad-0A at NASA's Wallops Flight Facility near Chincoteague, Virginia.
In this time-lapse video, a Northrop Grumman Antares rocket carrying a Cygnus resupply spacecraft is transported from the Horizontal Integration Facility to the Mid-Atlantic Regional Spaceport's Pad 0A. There it is lifted to its vertical position, Tuesday, Feb. 16, 2021, at NASA's Wallops Flight Facility in Virginia. Credit: NASA's Wallops Flight Facility/Patrick Black
The NASA Visitor Center — including its parking lot — at Wallops will be CLOSED for this launch.
Viewing locations on Chincoteague Island include Robert Reed Park on Main Street or Beach Road spanning the area between Chincoteague and Assateague Islands. The beach at the Assateague Island National Seashore/Chincoteague National Wildlife Refuge will NOT be open during the launch.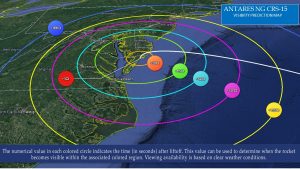 This launch occurs during daylight hours, so it will not be as visible as a launch at night. However, depending on cloud cover and other local conditions (such as elevation and obstruction of the horizon), it still may be visible in the Mid-Atlantic region.
Each resupply mission to the station delivers scientific investigations in the areas of biology and biotechnology, Earth and space science, physical sciences, and technology development and demonstrations.
This Cygnus is loaded with about 8,000 pounds of research, crew supplies, and hardware. Research investigations launching to the orbiting laboratory aboard this Cygnus include:
The Spaceborne Computer-2 from Hewlett Packard Enterprise, which aims to demonstrate that current Earth-based data processing of space station experimental data can be performed in orbit
An experiment studying muscle strength in worms
An investigation into how microgravity may optimize the production of artificial retinas
Cargo resupply from U.S. companies ensures a national capability to deliver critical science research to the space station, significantly increasing NASA's ability to conduct new investigations at the only laboratory in space.