Orbital's Cygnus spacecraft with cargo for the International Space Station is scheduled to launch aboard an Antares rocket from the Mid-Atlantic Regional Spaceport's Launch Pad 0A at NASA's Wallops Flight Facility in Virginia on Sunday, July 13 at 12:52 p.m. EDT.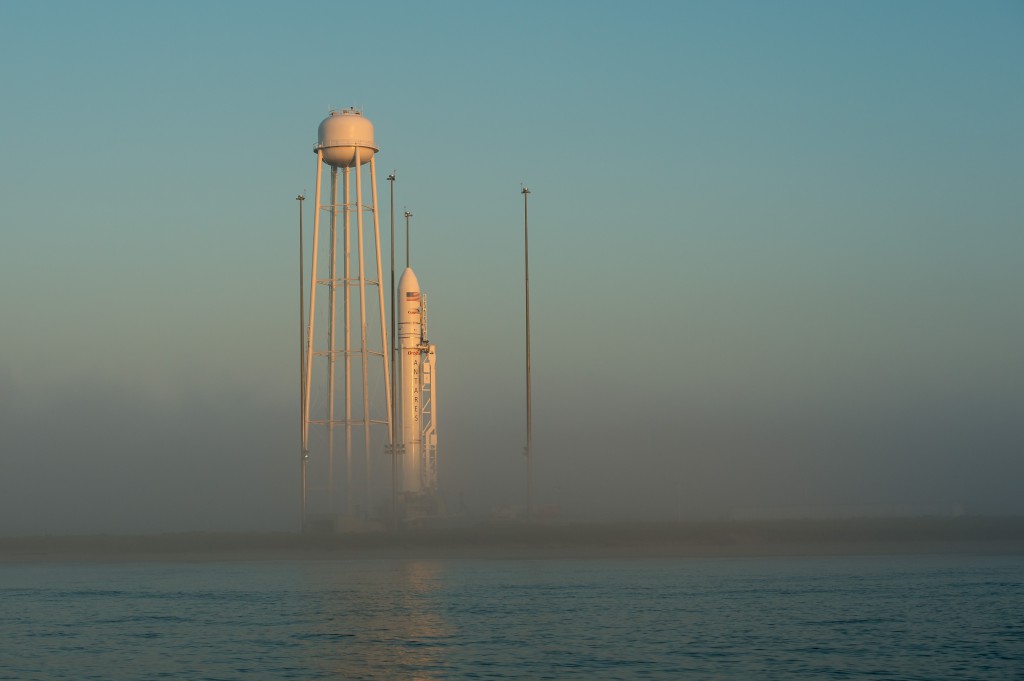 This launch, the Orb-2 mission, is the second of eight under Orbital Sciences Corp.'s Commercial Resupply Services contract with NASA. While Orb-2's liftoff nears, Orb-3 preparations are already well under way. Tentatively scheduled for an October 2014 launch, Orb-3 will be another Cygnus flight aboard an Antares rocket.
The first and second stages of Orb-3's Antares are inside Wallops' Horizontal Integration Facility ("HIF" for short).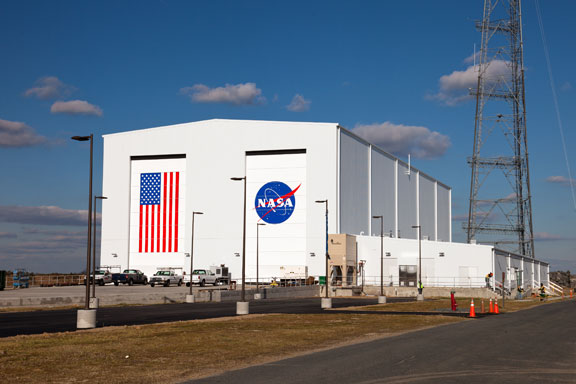 The facility is 250 feet long, 150 wide and 60 feet high. Its bay provides dual horizontal processing with 70-and 50-ton bridge cranes. The HIF was built in about 16 months, with ribbon-cutting in March 2011. Orbital Sciences Corp. is the first customer to use the facility, which features adjacent laboratory and warehouse space.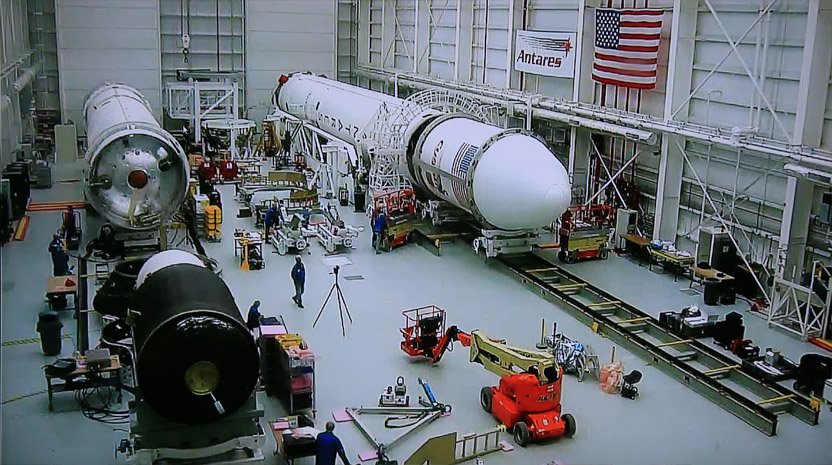 › NASA's Orbital website
› Launch viewing maps from Orbital Sciences Corp.
› Latest Student Science Heads For Space
› Orbital Mission Delivers Delights to Station
› NASA Launches Smartphone Upgrade and CubeSat