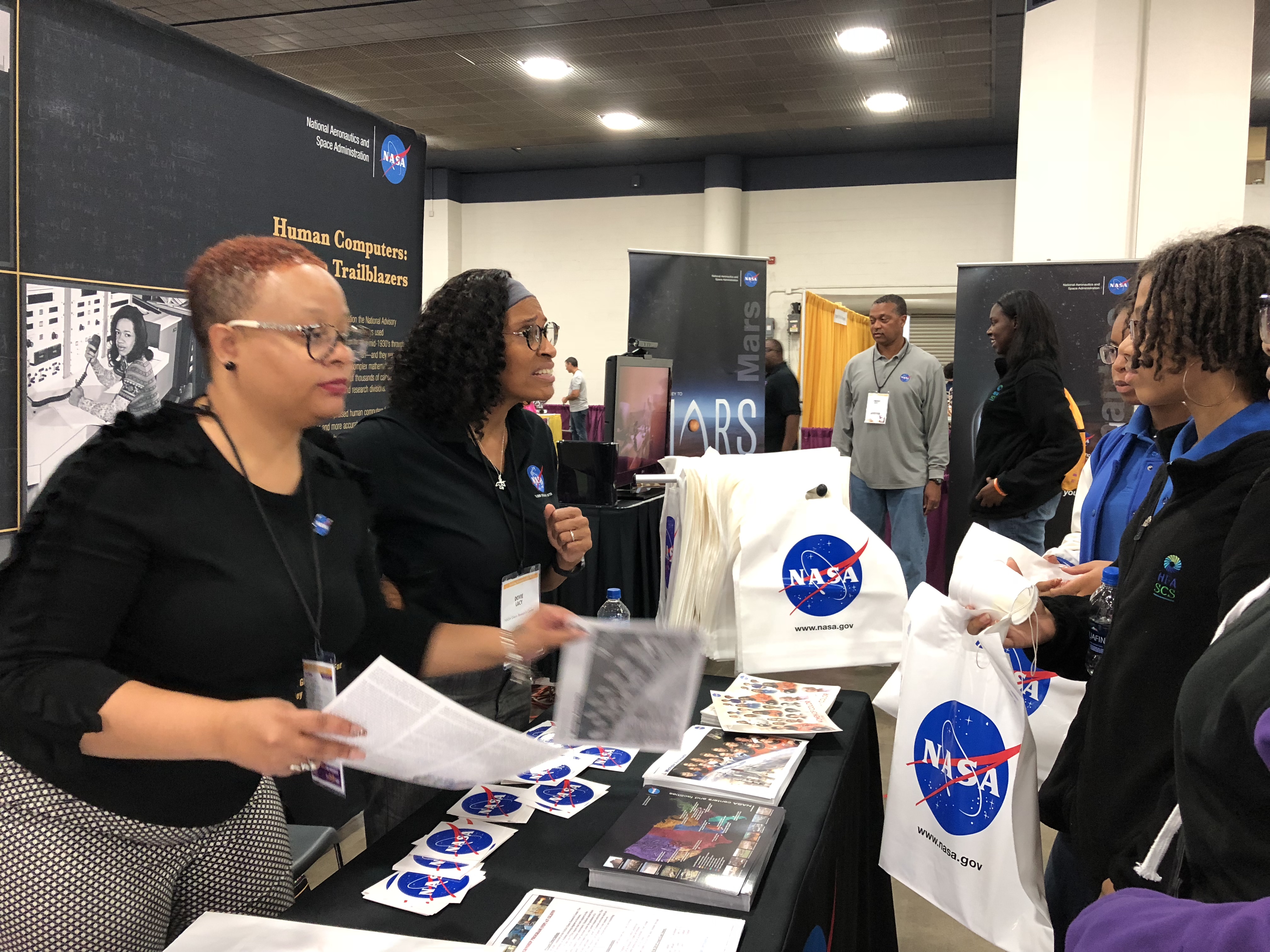 The Women of Color (WOC) National Conference and STEM Career Fair is a premier conference and career fair for women of color in the United States. This year is the 23rd WOC Conference and Fair.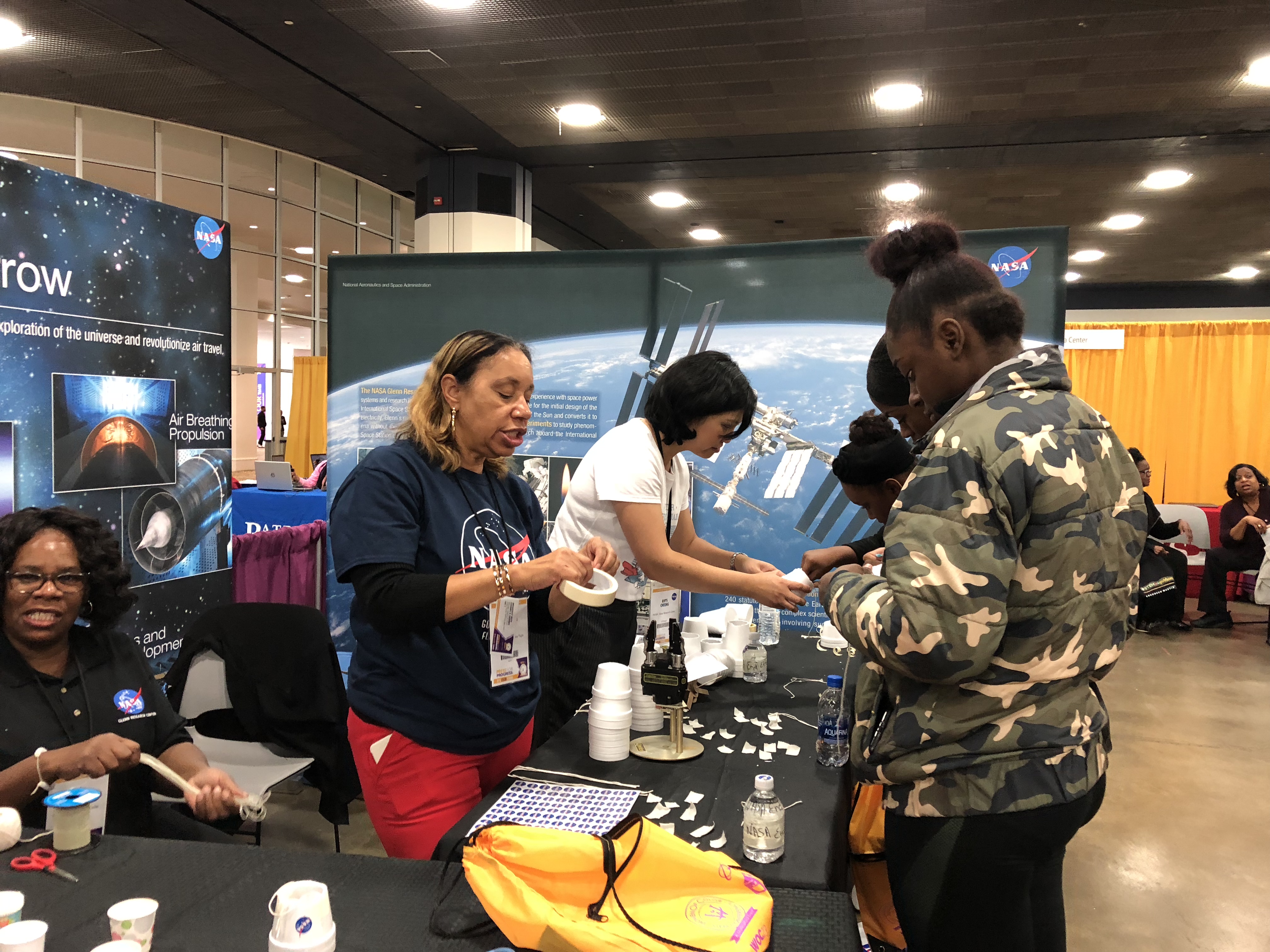 Women of Color is a three-day national conference with students and professionals – with representation from more than 3,000 thought leaders in engineering, computer science, and business.
WOC features a variety of educational and professional opportunities including workshops, expert panels, networking mixers, and prominent keynote speakers.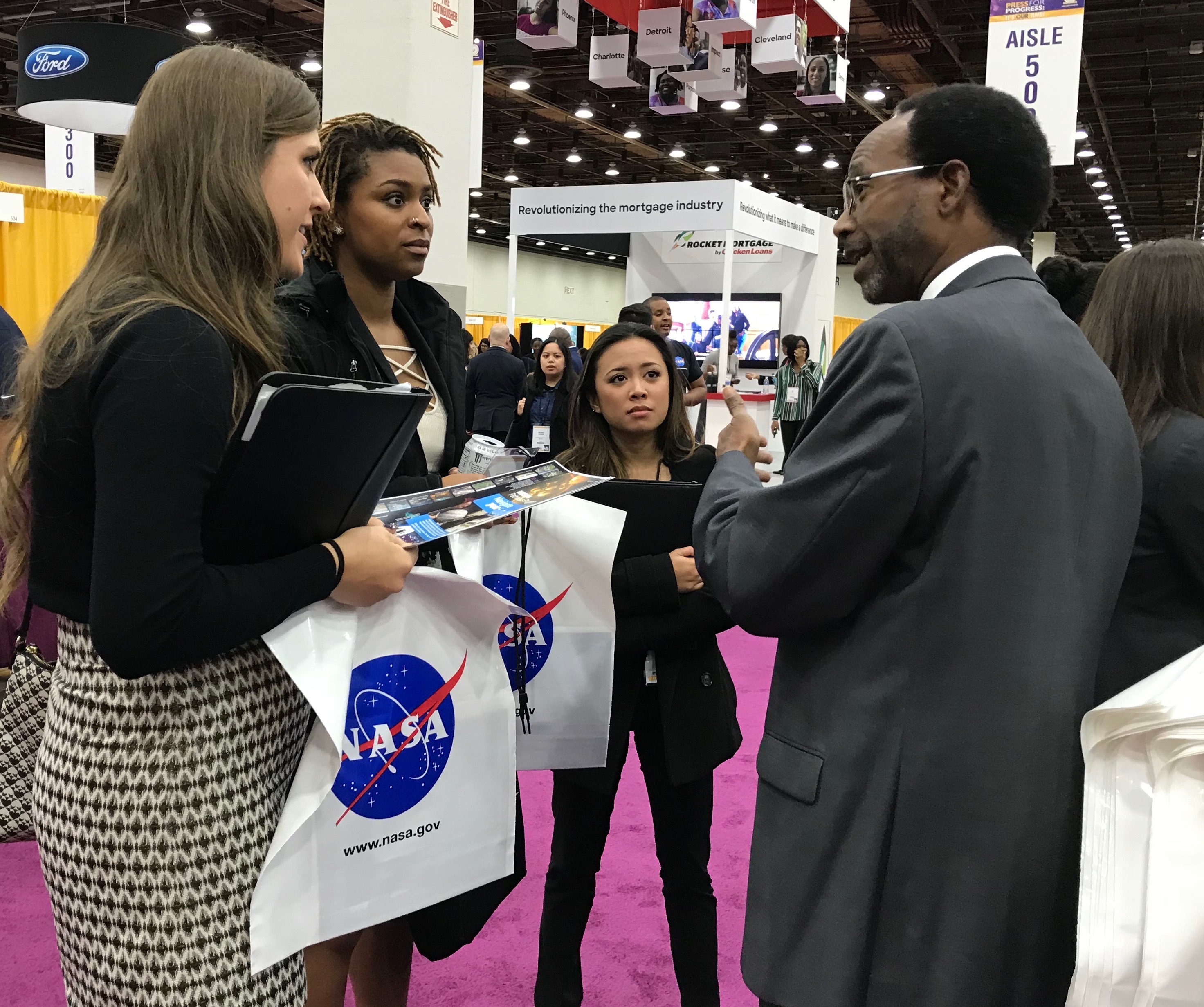 NASA was a sponsor at the Women of Color STEM Conference again this year, and participated in a pre-college seminar for secondary students. Students worked with NASA representatives on hands-on, competitive activities that engage and challenge them to consider STEM careers as real options. NASA employees also held a seminar where participants learned about a broad range of career opportunities at the Agency.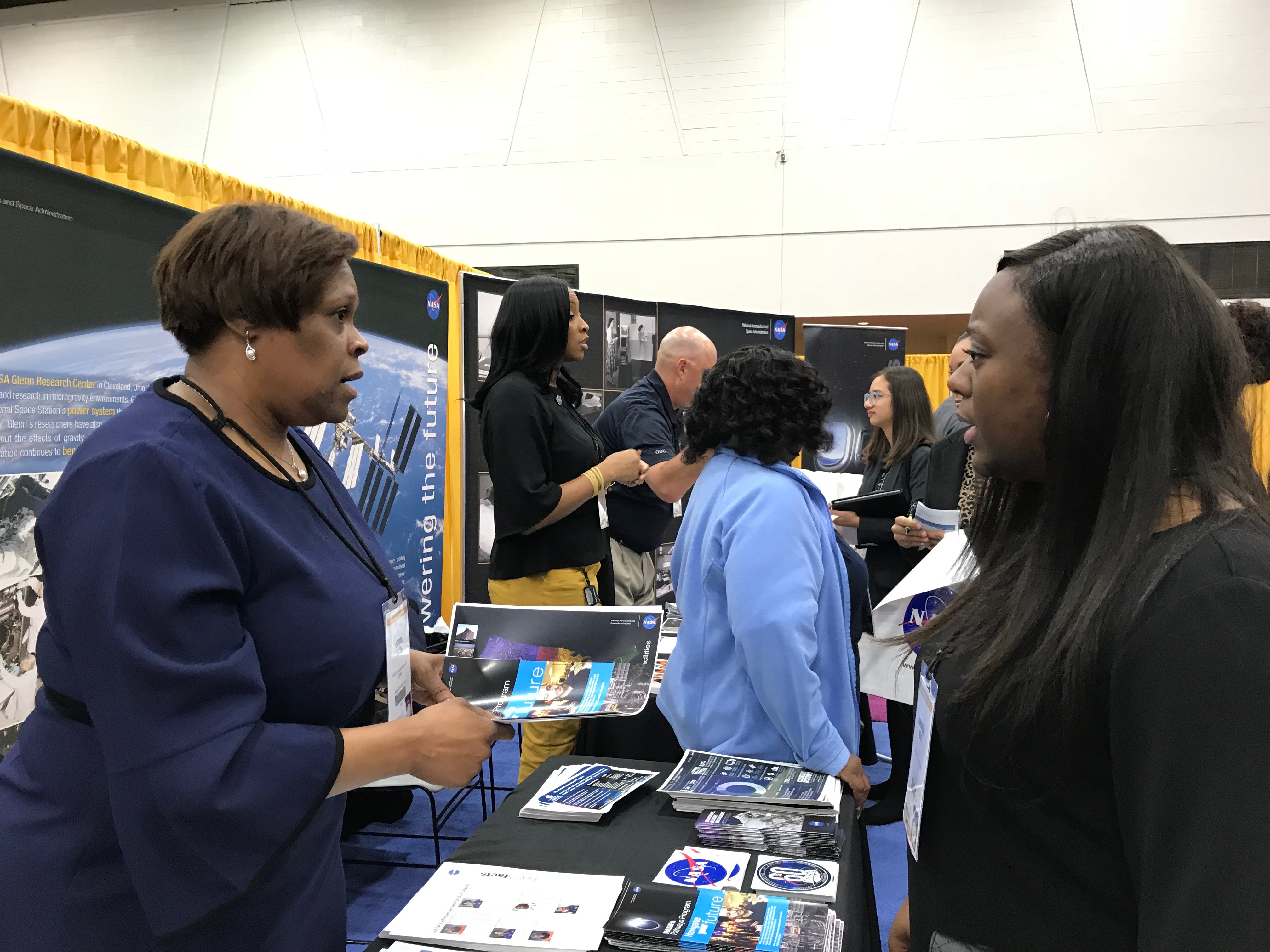 NASA was well-represented, with participants from Ames Research Center, Glenn Research Center, Goddard Space Flight Center, Langley Research Center, and Headquarters. Eleven NASA employees won awards this year at WOC for their spectacular career accomplishments.