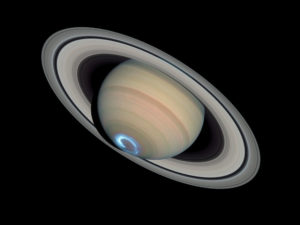 As NASA looks toward the National Disability Employment Awareness Month (NDEAM), NASA employees celebrate diversity with a heartfelt video: https://www.youtube.com/watch?v=fMUZ1HDo3Ko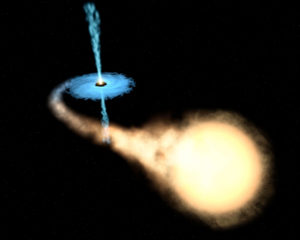 Did you know that Title IX regulations expand beyond just football and basketball?  NASA currently provides approximately $1 billion in Federal funding to some 600 grant recipient institutions, many of them university and college science, technology, engineering, and mathematics (STEM) programs nationwide to facilitate women achieving their goals and dreams in STEM. One of the requirements to receive funding is that these university and colleges must be compliant with Title IX regulations.
Title IX of the Education Amendments of 1972 and NASA's implementing regulations and policy prohibit discrimination on the basis of sex in educational programs and activities receiving Federal financial assistance. NASA conducts Title IX compliance reviews of university and colleges to ensure their students, faculty, and staff are not subjected to discrimination. NASA also recognizes those universities and colleges that implement various policies, procedures, and outreach efforts that further the effectiveness of Title IX (collectively, promising practices). By highlighting these promising practices, NASA is encouraging all universities and colleges to enhance the effectiveness of their own Title IX programs.
NASA will continually highlight those universities and colleges that are implementing programs in each of these areas that will hopefully enable collaboration among these dynamic schools and increase the effectiveness of their respective Title IX programs, while also furthering dialogue within their respective schools to better serve their students, regardless of gender.
In our first post, we are highlighting the University of Texas Southwestern School of Medicine (UT Southwest) and three of their programs that we consider to be promising practices. Their first program provides a one-page graphic of the types of support available under Title IX: https://utsouthwestern.edu/about-us/title-ix/assets/supportive-measures.pdf
Their second program highlights the additional resource of a Title IX liaison, within the auspices of the Title IX Coordinator function, that may be able to provide unbiased and impartial support to students to voice their concerns about the Title IX or sexual misconduct process at the University:
https://utsouthwestern.edu/about-us/title-ix/coordinators/
Their third program is an employee resource guide highlighting the resources available for Title IX complaints spanning from filing a report to requesting safety assistance in general: https://utsouthwestern.edu/about-us/title-ix/assets/employees.pdf
To learn more about these promising practices and related efforts, visit the Agency's MissionSTEM website at https://missionstem.nasa.gov/.