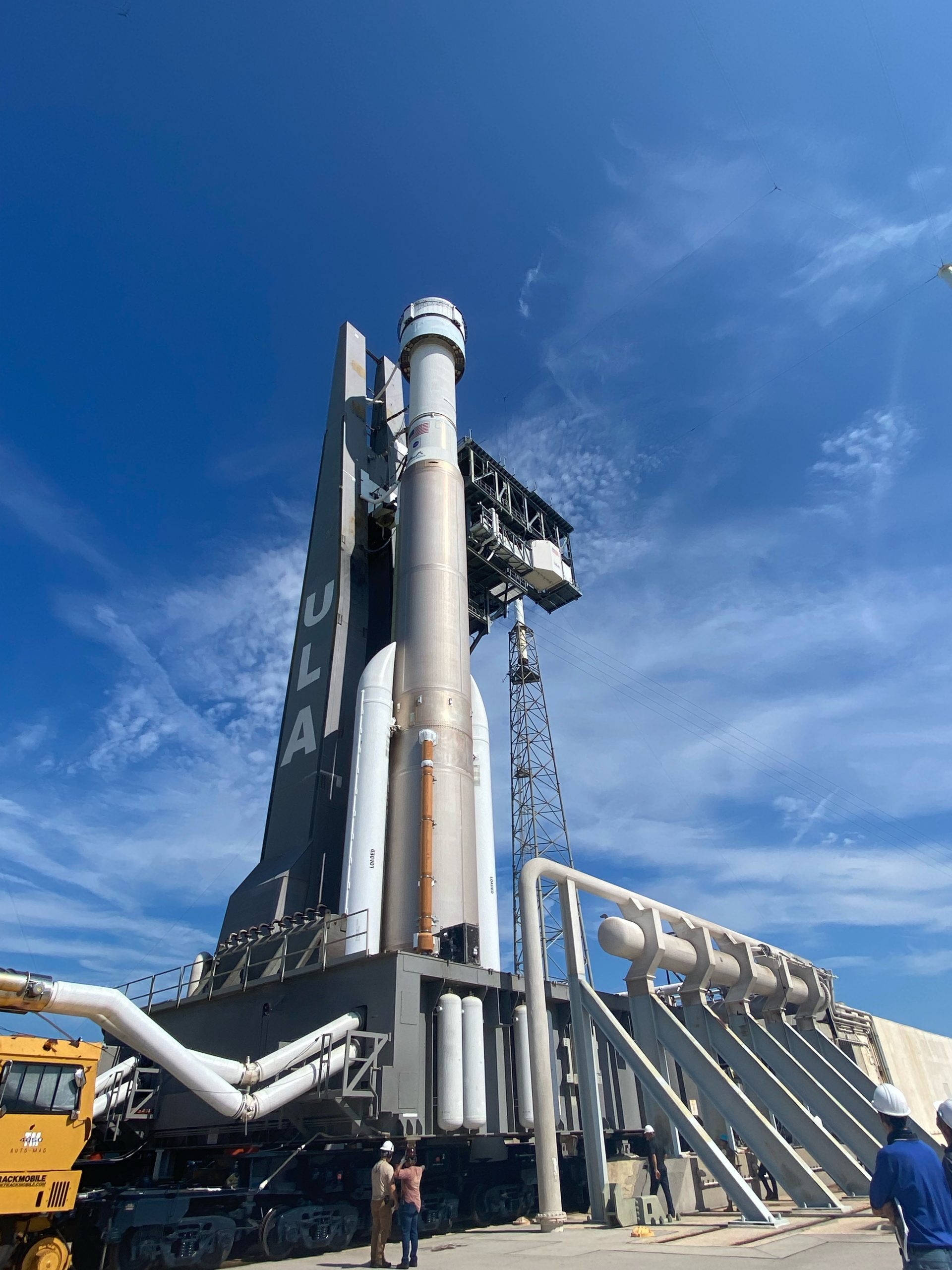 Boeing's Starliner spacecraft on the United Launch Alliance (ULA) Atlas V rocket was rolled back from the launch pad at Cape Canaveral Space Force Station in Florida to ULA's nearby Vertical Integration Facility on July 30 to avoid potential inclement weather in advance of Orbital Flight Test-2's (OFT-2) launch to the International Space Station.
NASA and Boeing agreed to stand down from the July 30 attempt to allow the space station team time to continue working checkouts of the newly arrived Roscosmos' Nauka module and to ensure the station will be ready for Starliner's arrival. The earliest possible launch opportunity to the space station is no earlier than 1:20 p.m. EDT Tuesday, Aug. 3, from Space Launch Complex-41.
The U.S. Space Force 45th Weather Squadron predicts a 60% chance of favorable conditions for the Aug. 3 launch opportunity with the cumulous cloud rule, surface electric fields rule, and the lighting rule as the primary weather concerns.
The OFT-2 mission for NASA's Commercial Crew Program will test the end-to-end capabilities of Starliner from launch to docking to a return to Earth in the desert of the western United States.
Learn more about NASA's commercial crew program by following the commercial crew blog, @commercial_crew and commercial crew on Facebook.
Learn more about station activities by following @space_station and @ISS_Research on Twitter as well as the ISS Facebook and ISS Instagram accounts