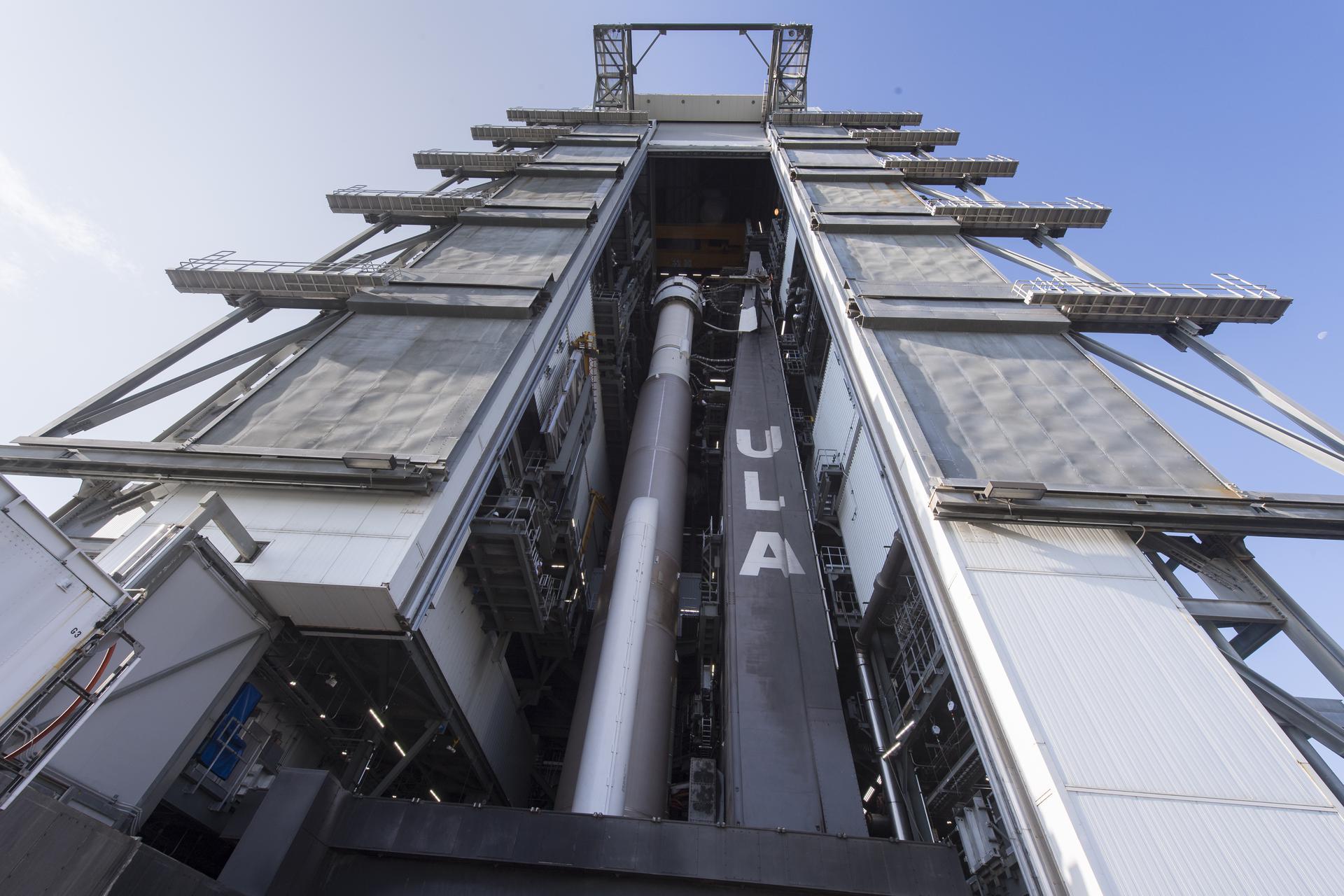 This morning, Aug. 2, Boeing's CST-100 Starliner spacecraft and the United Launch Alliance (ULA) Atlas V rocket rolled out of the ULA Vertical Integration Facility (VIF) to return to the launch pad at Space Launch Complex-41 on Cape Canaveral Space Force Station in Florida ahead of NASA's Boeing Orbital Flight Test-2 mission to the International Space Station. Liftoff is scheduled for 1:20 p.m. EDT on Tuesday, Aug. 3.
Starliner and the Atlas V rocket made the first trip to the launch pad on July 29, but rolled back to the VIF on July 30 to avoid potential inclement weather.
For a launch Tuesday, meteorologists with the U.S. Space Force 45th Weather Squadron are predicting a 60% chance of favorable weather. The primary weather concerns for launch day are the cumulus cloud rule, lightning rule, and thick cloud rule violations during the instantaneous launch window.
NASA TV will cover the upcoming prelaunch, launch, and docking activities. Mission coverage is as follows (all times Eastern):
Tuesday, Aug. 3
12:30 p.m. – NASA TV launch coverage begins for a targeted 1:20 p.m. liftoff. NASA TV will have continuous coverage through Starliner orbital insertion.
3:30 p.m. (approximately) – Postlaunch news conference on NASA TV.
Wednesday, Aug. 4
10:30 a.m. – NASA TV rendezvous and docking coverage begins.
1:37 p.m. (scheduled) – Docking
Thursday, Aug. 5
8:30 a.m. – NASA TV hatch opening coverage begins
8:40 a.m. – Hatch opening
9:40 a.m. (approximately) – Welcoming remarks
Learn more about station activities by following @space_station and @ISS_Research on Twitter as well as the ISS Facebook and ISS Instagram accounts.