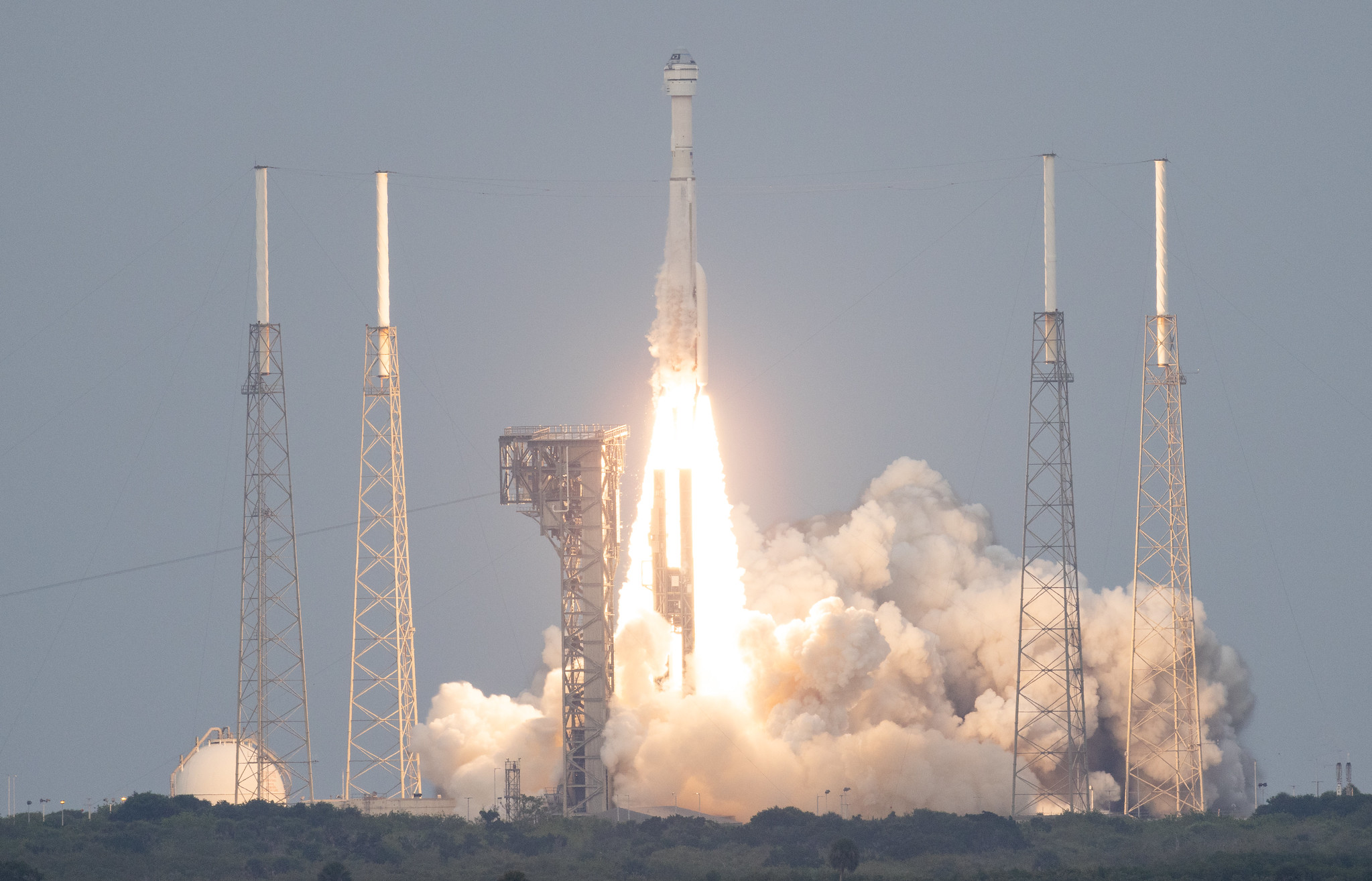 Boeing's CST-100 Starliner spacecraft is safely in orbit heading for the International Space Station following launch of the next-generation spacecraft on a United Launch Alliance (ULA) Atlas V rocket on a mission designed to test the end-to-end capabilities of the crew-capable system.
The Starliner spacecraft is scheduled to dock to the space station at 7:10 p.m. on Friday, May 20. The spacecraft is carrying more than 500 pounds of NASA cargo and crew supplies to the space station and returns to Earth with nearly 600 pounds of cargo, including reusable Nitrogen Oxygen Recharge System (NORS) tanks that provide breathable air to station crew members.
Read more here.
Watch the postlaunch news conference, scheduled for 9 p.m. EDT from Kennedy Space Center on NASA TV.
Participants are:
Kathryn Lueders, associate administrator, NASA Space Operations Mission Directorate
Steve Stich, manager, NASA's Commercial Crew Program
Joel Montalbano, manager, NASA's International Space Station Program
Mark Nappi, vice president and program manager, Boeing Commercial Crew Program
John Elbon, chief operating officer, United Launch Alliance
NASA's Boeing OFT-2 television coverage returns on Friday, May 20 and Saturday, May 21 and will air live on NASA Television, the NASA app, and the agency's website.
All times are subject to change based on mission operations (all times Eastern):
Friday, May 20
3:30 p.m. – NASA TV rendezvous and docking coverage begins
7:10 p.m. (approximately) – Docking
Saturday, May 21
11:30 a.m. – NASA TV hatch opening and welcoming remarks coverage begins
11:45 a.m. (approximately) – Hatch opening and welcoming remarks
More details about the mission and NASA's commercial crew program can be found in the press kit online and by following the commercial crew blog, @commercial_crew and commercial crew on Facebook.
Learn more about station activities by following @space_station and @ISS_Research on Twitter as well as the ISS Facebook and ISS Instagram accounts.
For updates throughout the test, tune in to the space station blog at https://blogs.nasa.gov/spacestation/.