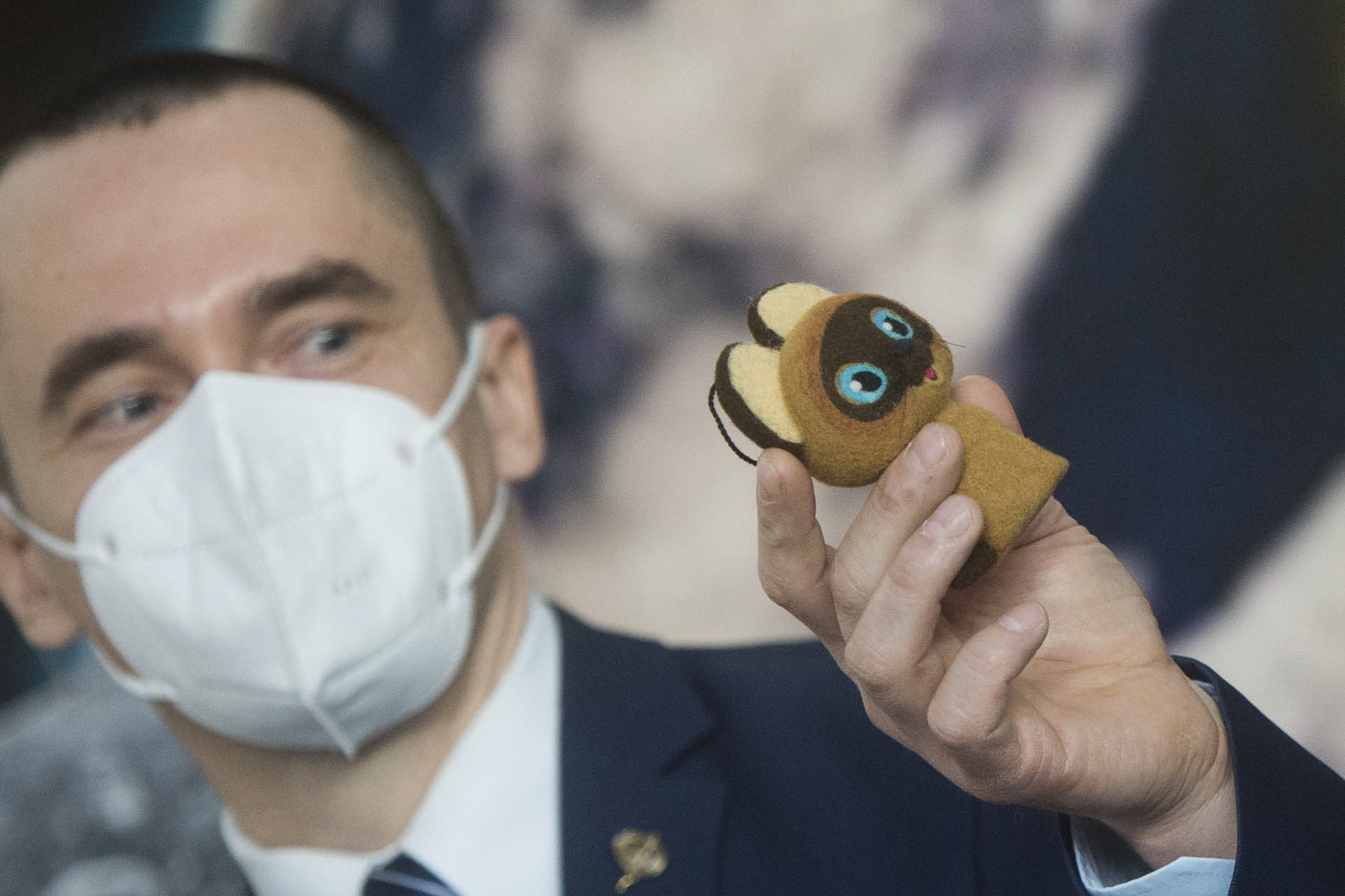 We asked our virtual guests what they would take with them as a zero-gravity indicator if they were launching on the Boeing Starliner spacecraft on July 30 for NASA's Boeing Orbital Flight Test-2 mission. More than 2,600 of you responded. Two large categories of items emerged: stuffed animals and balls.
Nearly 10% of people suggested something stuffed. This is a traditional category for zero-gravity indicators. Some guests suggested very specific stuffed animals – Snoopy, Baby Yoda, Fiona the hippo from the Cincinnati Zoo, or a something that had been in their family for multiple generations.
We don't know where they're shopping, but a few guests suggested stuffed people, Tory Bruno of United Launch Alliance, Jeff Goldblum, and Patrick Star from Sponge Bob fame to be exact. One guest had the lovely idea that "stuffed animals of some sort that would then be donated to sick children."
Another 10% of respondents suggested some type of ball – or every type of ball. There were tennis balls, baseballs, bouncy balls, disco balls, cannon balls, and balls of yarn. There was the very specific Euro 2020 official football. Finally, there was a handful of very wise respondents packing stress balls.
Water was another frequent suggestion – sometimes with a goldfish in it for good measure, sometimes with an eye toward drinking it if need be! Balloons, books, and M&M's also were mentioned in multiples. The few suggestions of glitter would no doubt be to the consternation of Starliner engineers! One guest hurt our heads by suggesting "a toy Starliner with a smaller Starliner inside the toy, and to check for zero gravity we look inside the toy to see if the smaller Starliner is floating."
Our favorite suggestion? A clear cube containing everyone's name on a card who registered for the event.  We'd have trouble fitting the more than 13,000 of you there! But we love the thought.
We'd love to have you along for the next virtual guest program – you can join our standing list or register for specific upcoming missions by visiting nasa.gov/virtualguest. In addition to sharing their thoughts on a launch-related question, virtual guests receive emails with curated launch resources, notifications about NASA activities, and updates on any launch time or date changes.
Whether it's your first stamp or your eighth, NASA hopes you'll print, fold, and get ready to fill your virtual passport. Stamps will be emailed following docking to all virtual attendees who registered by email.
Liftoff of the United Launch Alliance Atlas V rocket with Starliner is targeted for 2:53 p.m. EDT Friday, July 30, from Space Launch Complex-41 on Cape Canaveral Space Force Station in Florida.