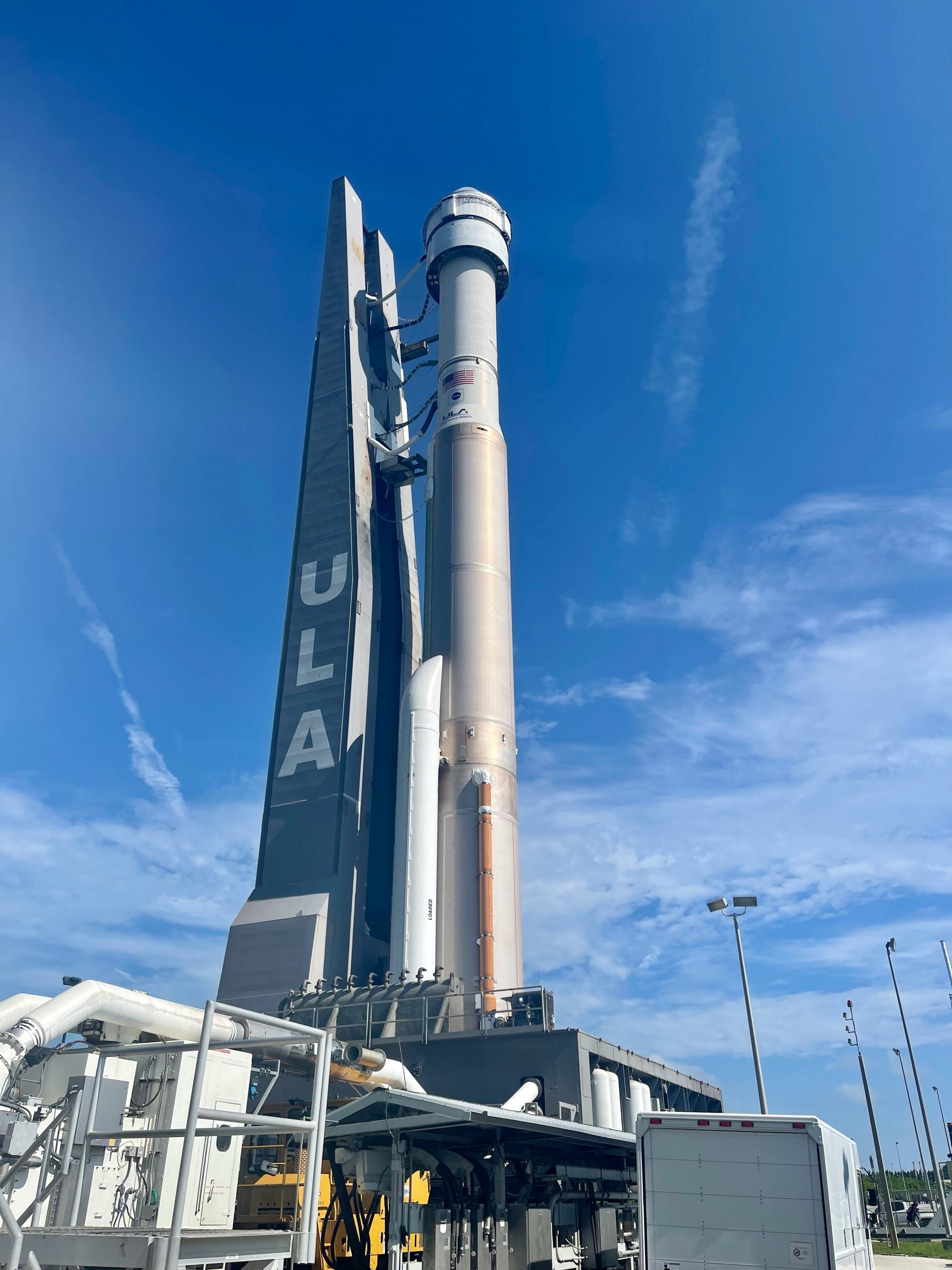 This morning, July 29, Boeing's CST-100 Starliner spacecraft and the United Launch Alliance (ULA) Atlas V rocket rolled out of the ULA Vertical Integration Facility to the launch pad at Space Launch Complex-41 on Cape Canaveral Space Force Station in Florida ahead of NASA's Boeing Orbital Flight Test-2 mission to the International Space Station. Liftoff is scheduled for 2:53 p.m. EDT on Friday, July 30.
Current weather shows a 50 percent chance of favorable conditions. Cumulous clouds, surface electricity, and lightning remain the primary concerns for the instantaneous launch window.
OFT-2, Boeing's second uncrewed flight, is designed to test the end-to-end capabilities of the new system for NASA's Commercial Crew Program.
NASA will host two briefings on Thursday, July 29, in advance of the mission. Participants include NASA Administrator Bill Nelson, agency leaders, as well as the crew of Boeing's Crew Flight Test, the mission that will follow the OFT-2 mission. NASA TV launch coverage begins at 2 p.m. on Friday, July 30, and will provide continuous coverage through Starliner orbital insertion.
Learn more about NASA's commercial crew program by following the commercial crew blog, @commercial_crew and commercial crew on Facebook.
Learn more about station activities by following @space_station and @ISS_Research on Twitter as well as the ISS Facebook and ISS Instagram accounts.