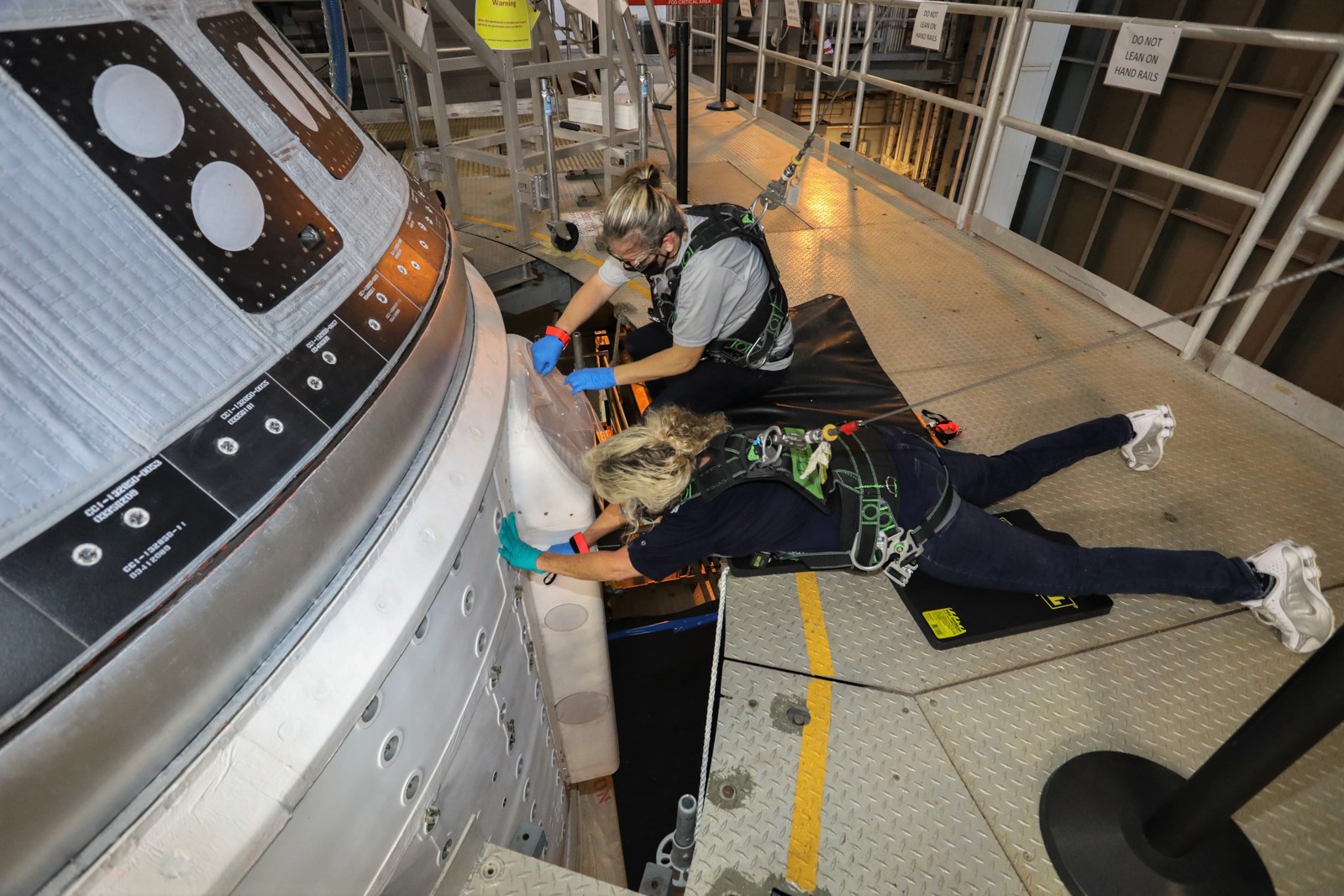 NASA and Boeing continued work over the weekend and Monday morning on the company's CST-100 Starliner spacecraft service module propulsion system in preparation for the Orbital Flight Test-2 mission to the International Space Station.
Work progressed to restore functionality to several valves in the Starliner propulsion system that did not open as designed during the launch countdown for the Aug. 3 launch attempt. The valves connect to thrusters that enable abort and in-orbit maneuvering.
With the United Launch Alliance (ULA) Atlas V and Starliner in the Vertical Integration Facility (VIF) near Space Launch Complex-41 on Cape Canaveral Space Force Station in Florida, engineering teams are able to power on Starliner allowing the vehicle to receive commands, and have direct access to the spacecraft for troubleshooting.
Inside the VIF, Boeing has been able to command seven of 13 valves open that previously were in the closed position. Test teams are applying mechanical, electrical and thermal techniques to prompt the valves to open, and are moving forward with a systematic plan to open the remainder of the affected valves, demonstrate repeatable system performance, and verify the root cause of the issue before returning Starliner to the launch pad for its Orbital Flight Test-2 mission.
Boeing also has completed physical inspections and chemical sampling on the exterior of a number of the affected valves, which indicated no signs of damage or external corrosion.
In the coming days, NASA and Boeing will continue work to bring all affected valves into the proper configuration. If all valve functionality can be restored and root cause identified, NASA will work with Boeing to determine a path to flight for the important uncrewed mission to the space station.
NASA, Boeing and ULA are assessing the potential for several launch opportunities with the earliest available in mid-August. Any launch date options would protect for the planetary window for the agency's Lucy mission – the first-ever mission to explore Trojan asteroids.