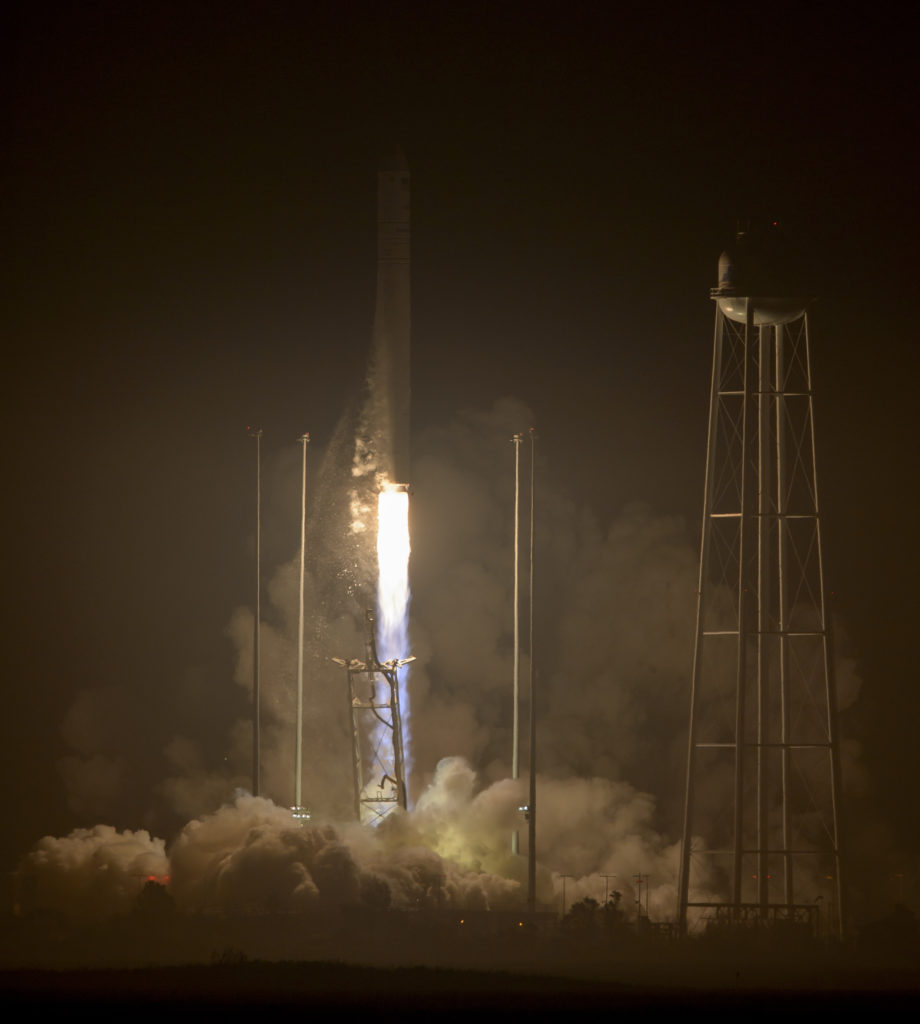 Liftoff of Orbital ATK's Antares rocket and Cygnus cargo spacecraft occurred at 7:45 p.m. EDT this evening, Oct. 17, 2016, from the Mid-Atlantic Regional Spaceport Pad 0A at NASA's Wallops Flight Facility on Virginia's Eastern Shore.
An hour and a half after launch, commands will be given to deploy the spacecraft's UltraFlex solar arrays.
Launch coverage will continue on NASA TV at https://www.nasa.gov/nasatv until shortly after spacecraft separation then resume at about 9:05 p.m. for solar array deployment, which is expected to last about 30 minutes.
A post-launch news conference will follow and is scheduled to begin on NASA TV at approximately 10:00 p.m.
Upcoming Milestones (Approximate Times)
7:49 p.m. Main Engine Cutoff on Antares first stage
7:49 p.m. Stage 1 Separation
7:49 p.m. Fairing Separation
7:49 p.m. Interstage Separation
7:49 p.m. Second stage ignition
7:53 p.m. Stage 2 Burnout/orbit insertion
7:54 p.m. Cygnus Separation from second stage
9:10 p.m. NASA TV Commentary resumes for Solar Array Deploy
9:15 p.m. Solar Array Deployment Begins
9:45 p.m. Solar Array Deployment Ends
9:50 p.m. Commentary ends
10:00 p.m. Post-launch news conference
Cygnus is scheduled for arrival at the International Space Station on Oct. 23, with about 5,100 pounds of supplies and payloads, including critical materials to directly support dozens of the more than 250 science and research investigations that will occur during the space station's Expeditions 49 and 50.