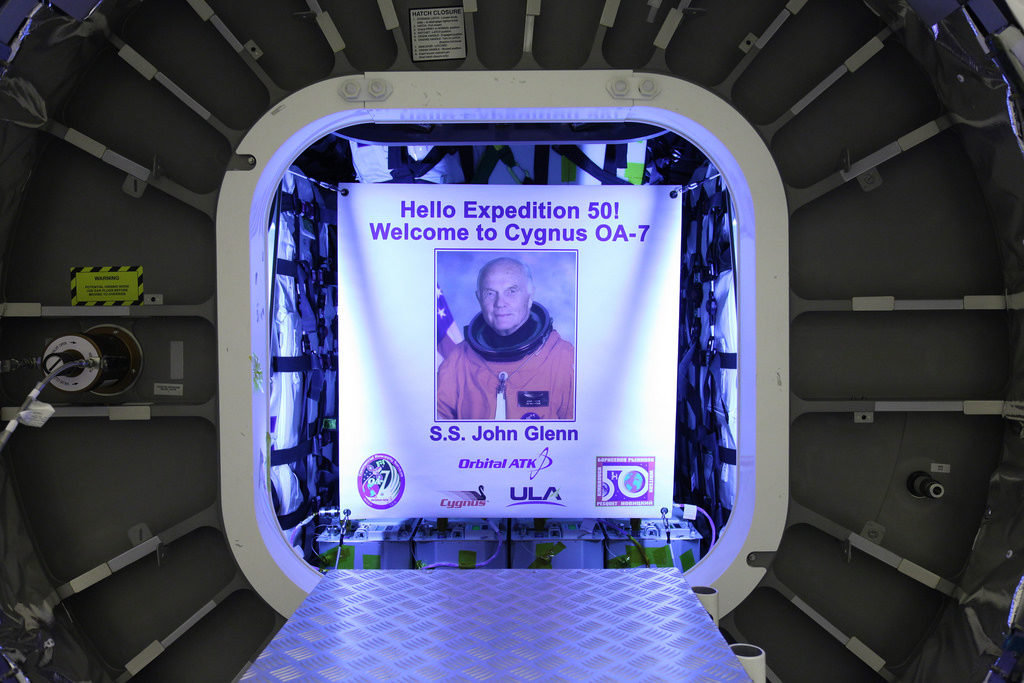 Crew members living aboard the International Space Station await the arrival of the Cygnus module so they can continue their cutting-edge science and technology research. With 7,626 pounds of crew supplies, spares and mission hardware on board, this mission is carrying more to the orbiting outpost than any Cygnus module to date. This Cygnus module is named the S.S. John Glenn to honor the late former Project Mercury and space shuttle astronaut.
The new experiments will include magnetized tools to make it easier to reproduce experiments on Earth, an antibody investigation that could increase the effectiveness of chemotherapy drugs for cancer treatment, and an advanced plant habitat for studying plant physiology and growing fresh food in space. Cygnus also is carrying 38 CubeSats, including many built by university students from around the world as part of the QB50 program, which are scheduled to deploy from either the spacecraft or space station in the coming months.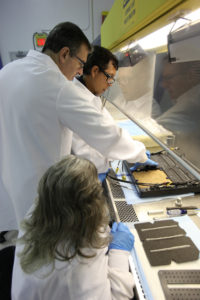 Dr. Oscar Monje, left, a research scientist, packs a growing substrate called arcillite in the science carrier, or base, of the Advanced Plant Habitat, or APH, inside a laboratory at the Space Station Processing Facility at Kennedy Space Center in Florida. Assisting him is Jeffrey Richards, project science coordinator with SGT on the Engineering Services Contract. Seated is Susan Manning-Roach, a quality assurance specialist, also with ESC. Photo credit: NASA/Bill White
Cygnus will remain on the station until mid-July when it will depart with several tons of trash for a fiery re-entry into Earth's atmosphere. Prior to re-entry, a third experiment will be conducted to study how fire burns in space.
Read more about what's on board at https://go.nasa.gov/2o0Z7Ys and https://go.nasa.gov/2ooYHuO.