Orbital ATK will launch its Cygnus spacecraft into orbit to the International Space Station, targeted for 7:37 a.m EST Nov. 11, 2017, from Wallops Flight Facility in Virginia. Cygnus will launch on an Antares rocket carrying crew supplies, equipment and scientific research to crewmembers aboard the station. The spacecraft, named the S.S. Gene Cernan after former NASA astronaut Eugene "Gene" Cernan, who is the last person to have walked on the moon, will deliver scientific investigations including those that will study communication and navigation, microbiology, animal biology and plant biology. Live NASA TV coverage will begin at 7 a.m. EST on Nov. 11.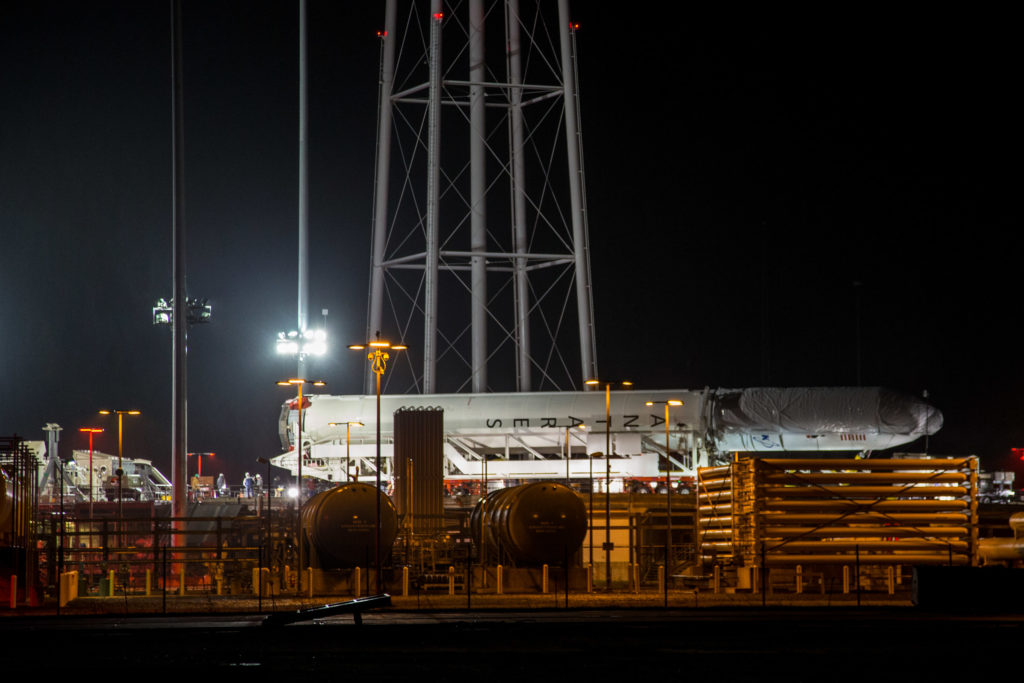 Aside from the unseasonable cold temperatures, weather conditions look excellent (95 percent favorable) for Saturday's launch attempt with no real concerns at this time, according to the latest forecast for the launch range.
A strong cold front will move through the Wallops Region Friday morning, ushering in the coldest airmass of the season. Gusty northwesterly winds will accompany the frontal passage on Friday, with winds possibly gusting as high as 30-35 mph. A broad area of Canadian high pressure will quickly build in behind the front, centering over the Great Lakes Region and ridging south toward the Wallops Region for Saturday morning's launch. This will bring mostly clear and cold conditions for Saturday morning, with temperatures expected to bottom out in the mid to upper 20s.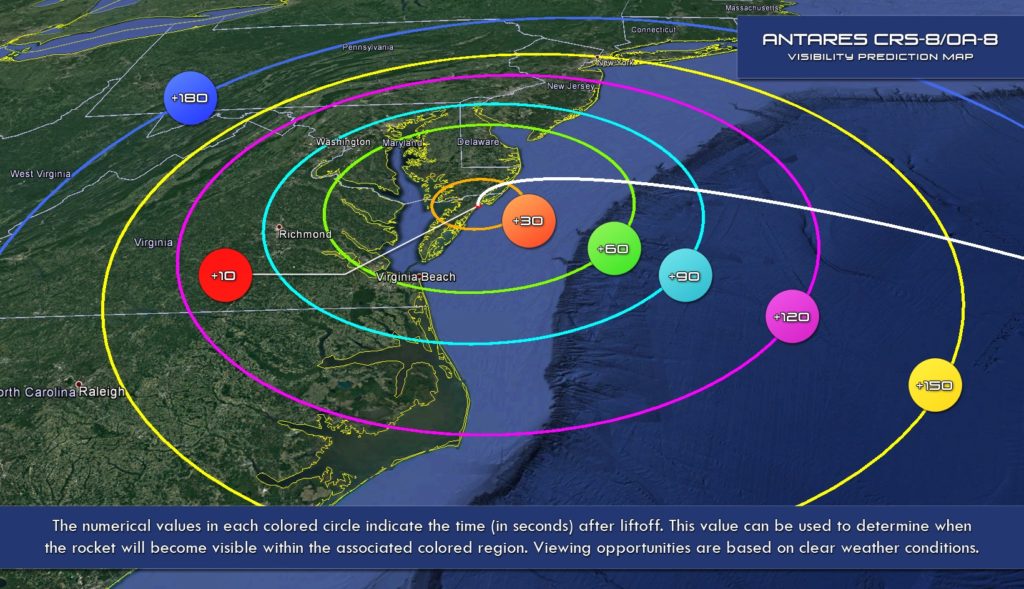 Related links