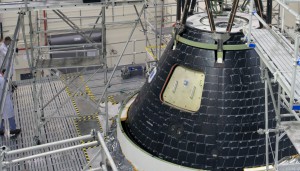 Some of the key players in the Orion flight test will discuss the goals of the first spaceflight for NASA's newest spacecraft along with the elements of the mission itself during a televised briefing today from NASA's Kennedy Space Center in Florida. The briefing will begin at 11 a.m. EST and can be seen on NASA TV and on the NASA TV stream on the web at www.nasa.gov/ntv.
The briefing participants are:
William Hill, deputy associate administrator for Exploration Systems Development
Mark Geyer, Orion Program manager
Bryan Austin, Lockheed Martin mission manager
Mike Sarafin, Orion flight director
Jeremy Graeber, recovery director
Ron Fortson, United Launch Alliance director of mission management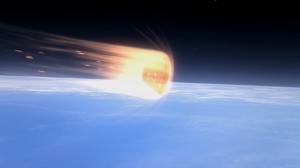 Orion will not carry a crew during this first flight test, but will be sent into orbit atop a United Launch Alliance Delta IV Heavy rocket. It will make two orbits of the Earth reaching out about 3,600 miles, 15 times farther than the International Space Station. In a critical element of the test mission, the spacecraft will head into Earth's atmosphere at high speed to evaluate Orion's heat shield. That is important because the Orion is designed to take astronauts into deep space on missions to asteroids and eventually Mars. Returning to Earth on such missions means the spacecraft will reenter the atmosphere much faster than previous spacecraft, so the Orion will encounter more heat and thus its shielding will need to be strong enough to handle it.