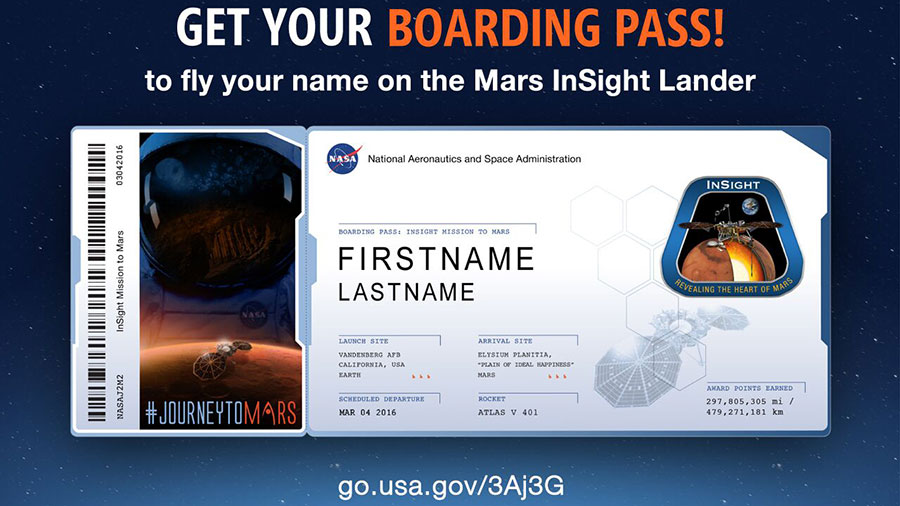 Mars enthusiasts around the world can participate in NASA's journey to Mars by adding their names to a silicon microchip headed to the Red Planet aboard NASA's InSight Mars lander, scheduled to launch next year.
The fly-your-name opportunity comes with "frequent flier" points to reflect an individual's personal participation in NASA's journey to Mars, which will span multiple missions and multiple decades. The InSight mission offers the second such opportunity for space exploration fans to collect points by flying their names aboard a NASA mission, with more opportunities to follow.
Last December, the names of 1.38 million people flew on a chip aboard the first flight of NASA's Orion spacecraft, which will carry astronauts to deep space destinations including Mars and an asteroid. After InSight, the next opportunity to earn frequent flier points will be NASA's Exploration Mission-1, the first planned test flight bringing together the Space Launch System rocket and Orion capsule in preparation for human missions to Mars and beyond.
Submissions will be accepted until Sept. 8. To send your name to Mars aboard InSight, go to:  http://go.usa.gov/3Aj3G