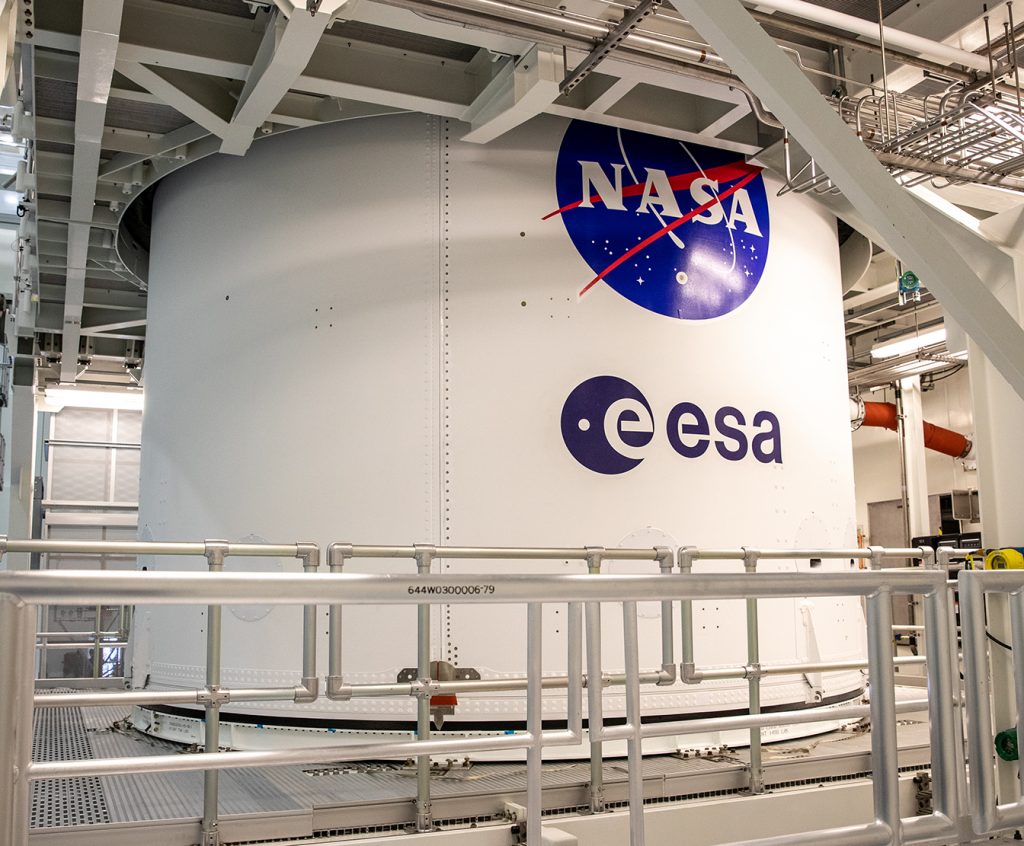 NASA's Artemis I Orion spacecraft is being outfitted with additional artwork as technicians began installing the logo for ESA (European Space Agency). ESA provided the European-built service module, which provides power and propulsion for the Orion spacecraft, and will also provide water and air for astronauts on future missions.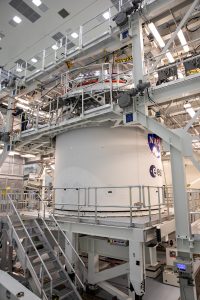 Artemis I extends NASA and ESA's strong international partnership beyond low-Earth orbit to lunar exploration with Orion on Artemis missions. The ESA logo joins the historic NASA "meatball" insignia on the Artemis I spacecraft adapter jettison fairing panels that protect the service module during launch.
Orion is currently stationed at NASA's Kennedy Space Center in the Multi-Payload Processing Facility, where it will undergo fueling and servicing by NASA's Exploration Ground Systems and Jacobs Technology teams in preparation for the upcoming flight test with the Space Launch System rocket under the agency's Artemis program.