By Richard Witherspoon, OSIRIS-REx Ground Recovery Lead, Lockheed Martin
In anticipation of NASA's OSIRIS-REx asteroid sample delivery this fall, the team held our first round of rehearsals April 17 to April 27. Our goal was to practice retrieving the spacecraft's sample capsule from a simulated landing site at Lockheed Martin's campus near Denver.
I am the Lockheed Martin-based ground recovery lead for sample recovery operations and will help guide the team through the real-life retrieval process when the capsule – carrying pristine material gathered from asteroid Bennu – lands on the Department of Defense's Utah Test and Training Range in the Great Salt Lake Desert on Sept. 24.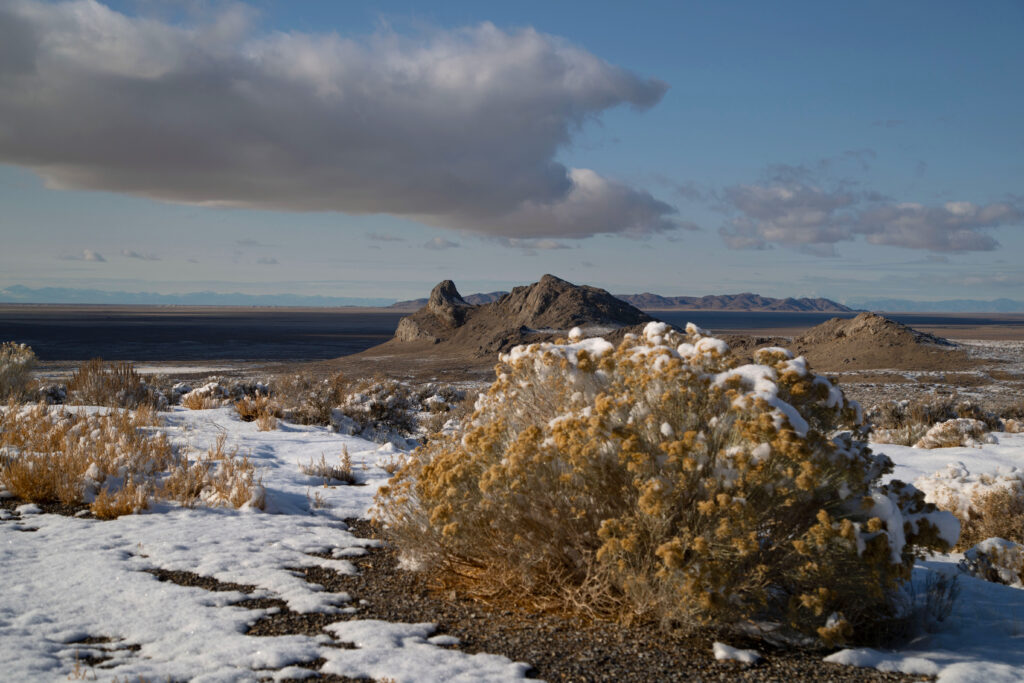 When the stakes for science are this high, it's imperative we get it right. So, we practice! For almost two years, our team — which includes NASA, Lockheed, and University of Arizona — has been busy writing recovery procedures, thinking through every scenario that could happen to the sample capsule as it lands on Earth, and planning how to properly handle each scenario.
This first round of preparations marks a highly anticipated milestone for the OSIRIS-REx mission and our team. We have been planning the sample capsule recovery process for a very long time, and it's exciting to see it all become real now, as we practice our procedures and work with hardware.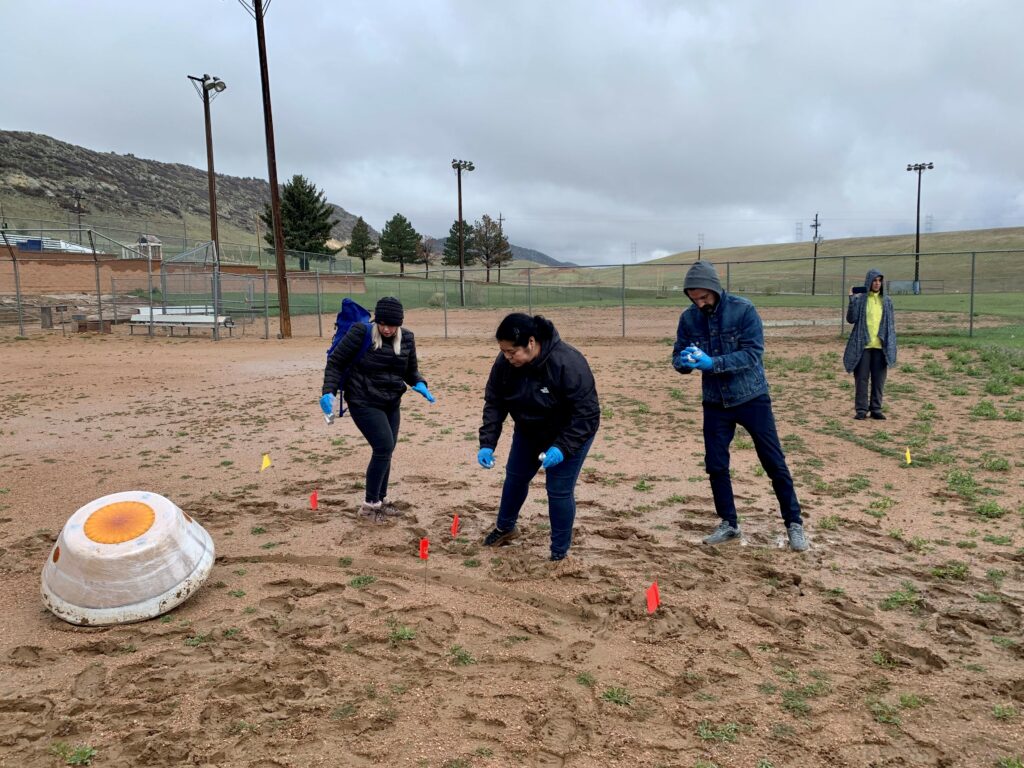 This was just the first of many upcoming rehearsals; six will take place before September. These are integral activities that teach us things like if a step in the recovery process is missing, or if we need to re-order a procedure, and more. Getting every step right is critical to preserving the pristine nature of the asteroid sample.
These trials also enable us to practice scenarios where everything goes according to plan, as well as ones where sample recovery goes differently than anticipated. This is also why additional rehearsals will be held in the coming months, with each one increasingly mirroring the real thing.
For example, in April, we hand-placed the sample capsule in the field in various positions and had the team practice recovering it. In July, we'll release the capsule from the back of a truck at the Utah training range to better experience real-life recovery conditions. For the final dress rehearsal in August, we'll drop the capsule from a helicopter onto a 10-mile (16-kilometer) by 9-mile (14-kilometer) area in Utah and time how long it takes the recovery team to find it and bring it back to the processing location. The faster the better.
At this point, I can really feel the energy starting to radiate across our recovery team, as we look forward to the big moment of return later this year!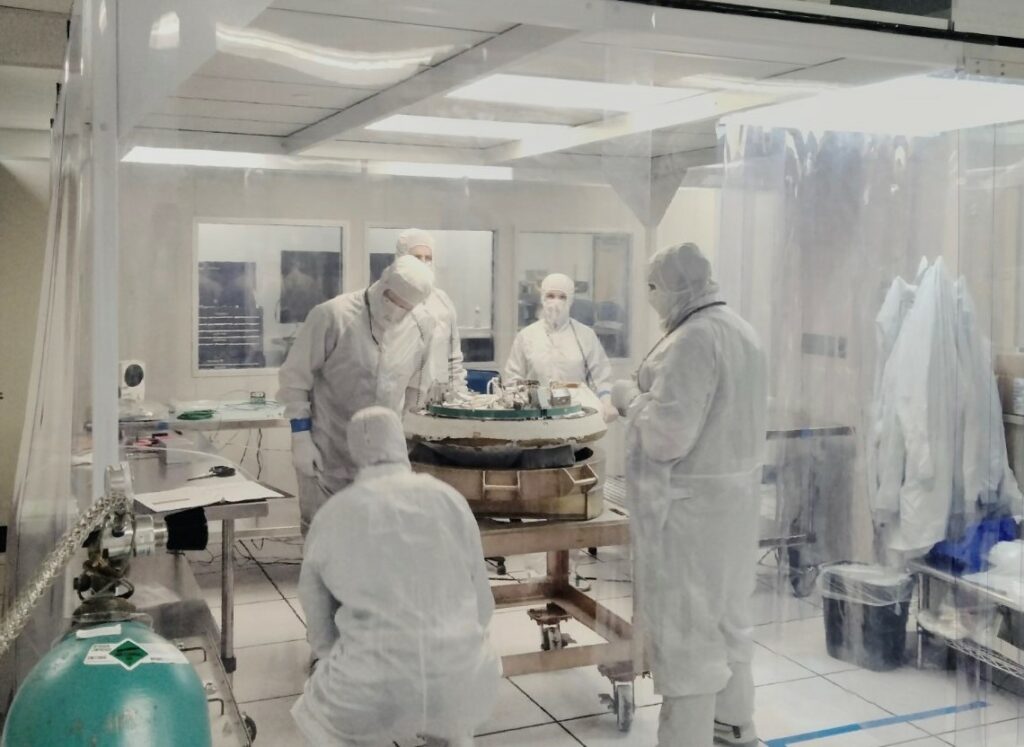 Right now, we're spending most of our time working with the curation team from NASA's Johnson Space Center in Houston to validate communication processes upon retrieval of the asteroid sample in Utah. The curation team will process and store the sample at Johnson, where it will be delivered as soon as possible after landing. But first, as soon as the sample capsule lands in Utah, the curation team will gather dirt, water, and other remnants from around the capsule's landing site to test and catalog the elements the capsule will have been exposed to. This will help the team discern which particles on the capsule came from Bennu and which were picked up from its Utah desert landing site.
It's important that the entire team practices together and works things out ahead of time, so we can foster an environment of good situational awareness among everyone actively involved in the recovery.
Though there's much work still to be done, I'm immensely proud of the meticulous planning and preparation the OSIRIS-REx team has already accomplished. Most all, I'm looking forward to all the ground-breaking knowledge this unique asteroid sample will provide scientists for generations to come.