With the sample secured and the area around the sample capsule deemed safe, NASA's OSIRIS-REx team completed the detailed and highly coordinated recovery process (which they have practiced many times in the past year). They placed the 100-pound capsule into a metal cradle and wrapped it in multiple sheets of Teflon and then a tarp. Next, the team wrapped the crate in a harness and secured it to one end of a 100-foot cable hanging from a helicopter.  
Now, the capsule is being flown to a temporary clean room on base by the long-line helicopter. In the clean room, it will be disassembled and packaged in parts for transport on Monday to NASA's Johnson Space Center in Houston, its permanent home.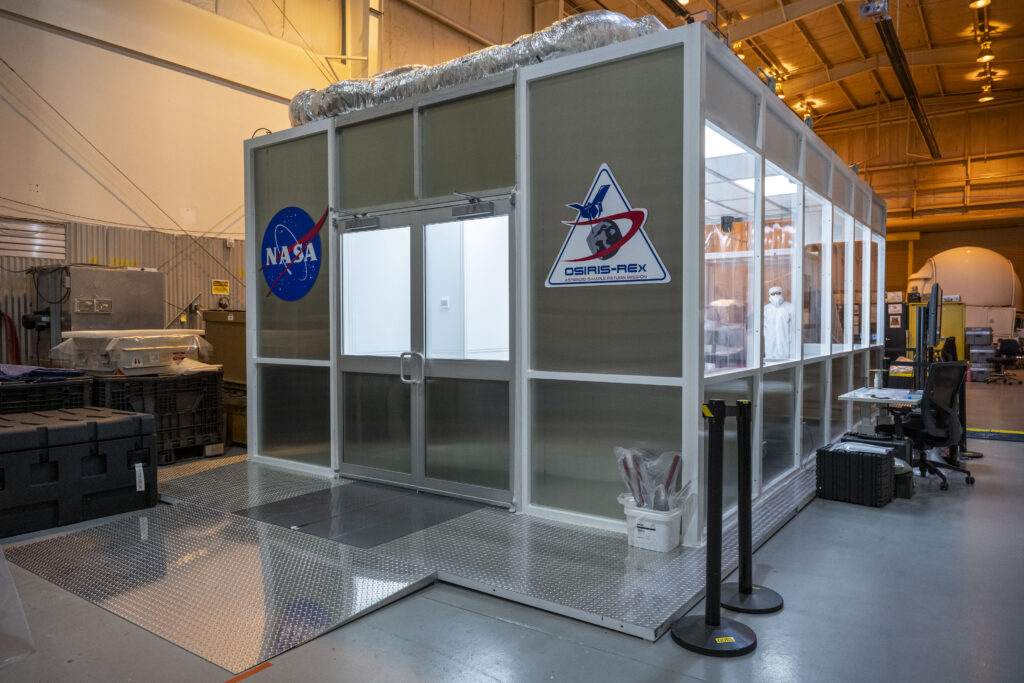 Three scientists from NASA and University of Arizona remain at the capsule's landing site, along with a military safety specialist and helicopter pilot. The scientists will collect soil and air samples from the area to catalog everything the capsule could have been exposed to. If any air or soil somehow made it to the sample canister inside the capsule, scientists will need to account for those contaminants when they analyze the chemical makeup of Bennu's dust.  
A mission goal is to search for molecules which may have been important to the origin of life on Earth (or possibly elsewhere in the solar system). Many of these compounds are abundant in Earth's environment. Thus, to preserve the science and more easily distinguish between molecules from Earth and those from space, is it imperative to protect the sample from environmental contamination.