Parker Solar Probe has completed its space environment testing at NASA's Goddard Space Flight Center in Greenbelt, Maryland, and was lifted out of the thermal vacuum chamber on March 24, 2018, after just over two months inside.
Since January, Parker Solar Probe underwent a series of tests inside NASA Goddard's large thermal vacuum chamber – officially called the Space Environment Simulator – that mimicked the conditions the spacecraft will face in space throughout its seven-year mission. After initially testing the spacecraft's functions under hot and cold extremes, engineers have spent the past month slowly cycling the temperatures in the thermal vacuum chamber back and forth between hot and cold, making sure Parker Solar Probe's systems and components operate properly. This thermal cycling is similar to the conditions the spacecraft will experience as it completes 24 close approaches to the Sun over its seven-year mission.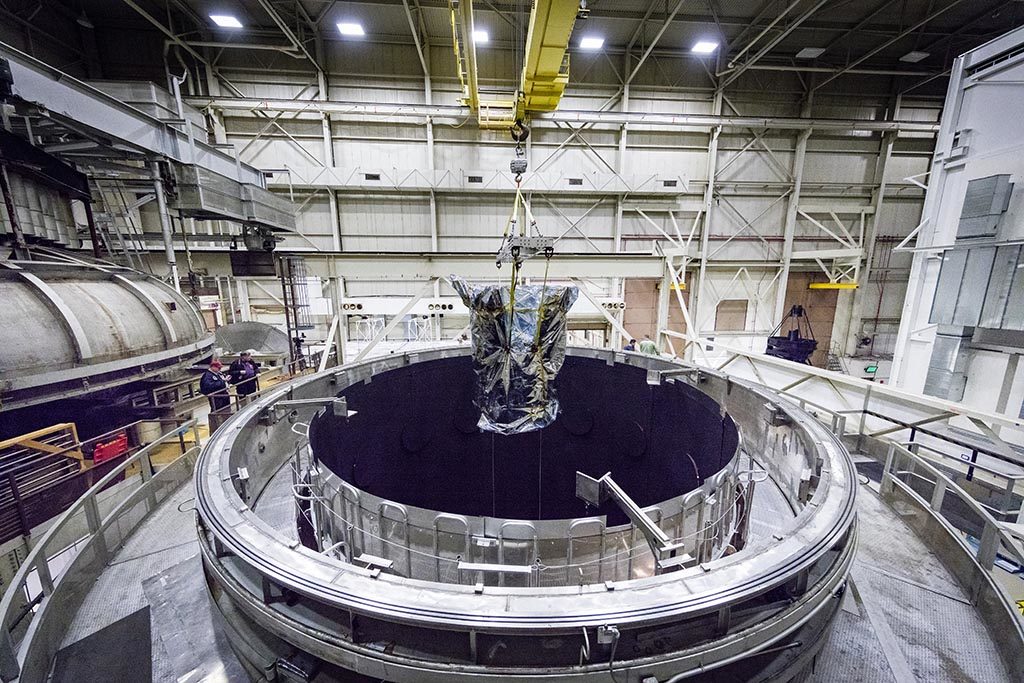 "Successfully completing this final round of space environment testing is critical, and the team has created an exceptional spacecraft," said Andy Driesman, Parker Solar Probe program manager from the Johns Hopkins Applied Physics Lab in Laurel, Maryland, which designed, built, and will manage the mission for NASA. "We now know the spacecraft and systems are able to operate in space, and that Parker Solar Probe is ready to embark on this historic mission."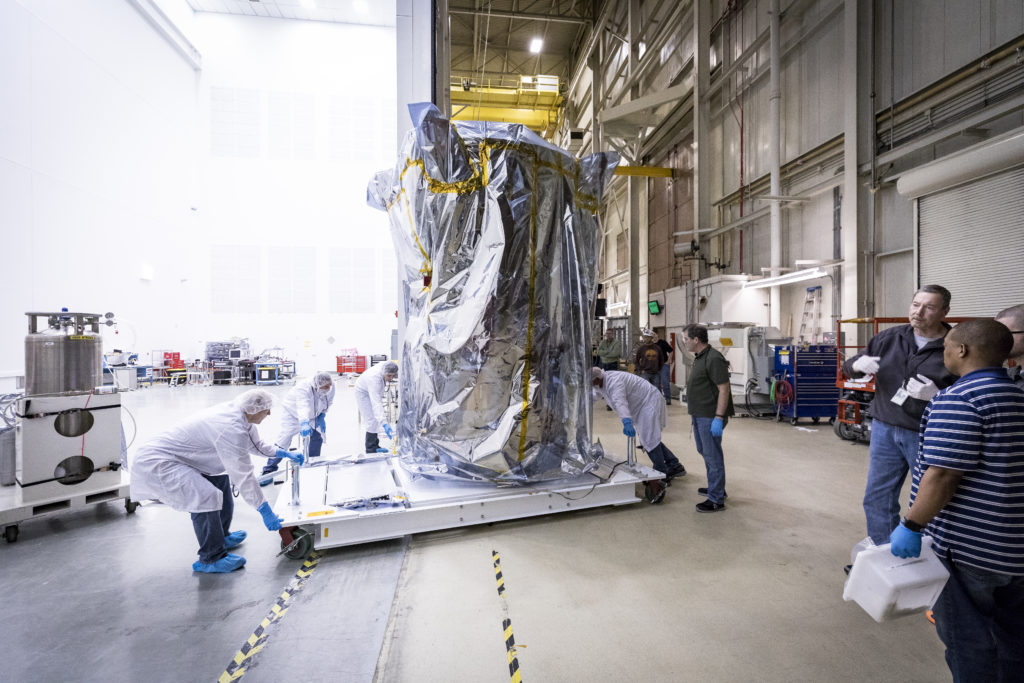 After undergoing final preparations, the spacecraft will leave NASA Goddard and travel to Florida this spring. Once in Florida, Parker Solar Probe will go through its final integration and testing at Astrotech Space Operations in Titusville before launching from NASA's Kennedy Space Center in Florida this summer. Parker Solar Probe's launch window opens on July 31, 2018.
Download these photos and more in HD formats from NASA's Scientific Visualization Studio. 
By Justyna Surowiec
Johns Hopkins Applied Physics Laboratory