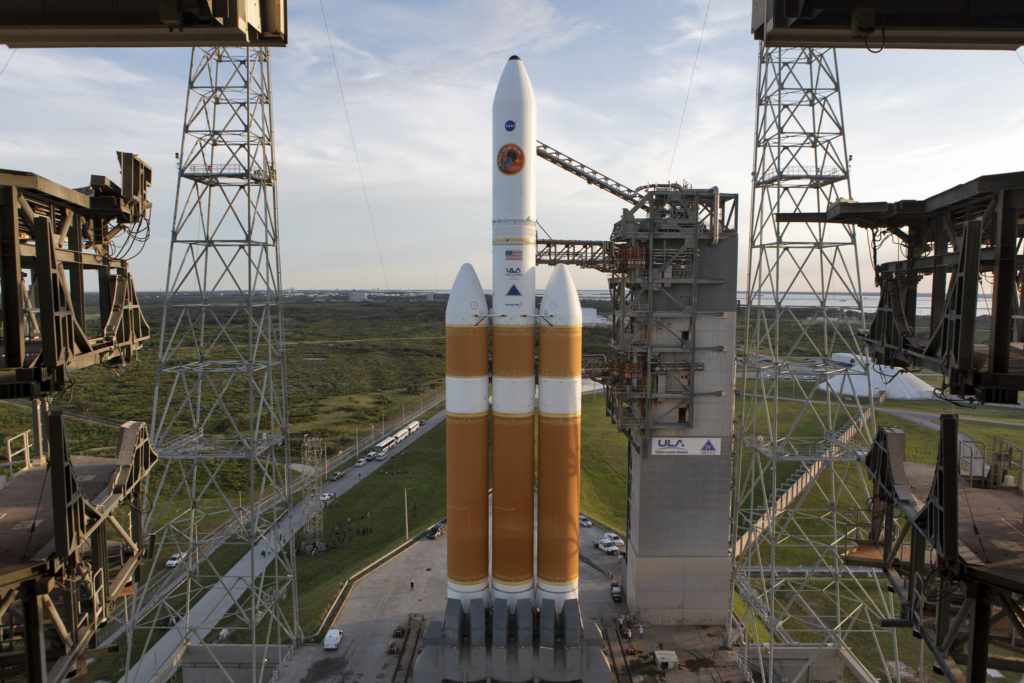 Good morning from NASA's Kennedy Space Center in Florida. A United Launch Alliance Delta IV Heavy rocket stands ready for liftoff at Space Launch Complex 37 at Cape Canaveral Air Force Station. The Delta IV will launch NASA's Parker Solar Probe on its journey to the Sun, venturing closer than any spacecraft before it. Launch is targeted for 3:53 a.m. EDT.
Launch countdown activities continue for this morning's launch attempt. The weather forecast for today's launch is now at a 90 percent chance for favorable weather at liftoff.
The launch blog originates from the NASA News Center here at Kennedy, a few miles west of the launch complex. There's more to come, so stay with us.
Follow televised coverage of the launch countdown and launch at https://www.nasa.gov/nasalive.