Scientists using data from NASA's Parker Solar Probe released a new collection of research papers in a special issue of the journal Astronomy & Astrophysics on June 2, 2021.
The issue, titled Parker Solar Probe: Ushering a New Frontier in Space Exploration, includes 37 papers on discoveries made during mission's first four orbits around the Sun. The new research builds upon initial results released in Nature in 2019 and a special supplement of The Astrophysical Journal in 2020.
The latest articles include data analysis, theory, and modeling. Among the major topics covered are magnetic switchbacks first discovered by Parker Solar Probe, the role of waves in heating solar plasma, solar angular momentum, the near-Sun dust environment, and the diversity of small energetic-particle events. Highlights include:
The enigma of magnetic switchbacks in the "young" solar wind. The switchbacks are more prominent, and play a larger role in the structure of the solar wind, closer to the Sun. Their origin, evolution and contribution to the heating and acceleration of the solar wind plasma is highly debated. Several papers in this issue discuss different aspects of this mysterious feature.

Clear evidence of the dust-free zone around the Sun, supporting the initial hints of such a zone published in the 2019 Nature papers.

Diverse kinetic and magnetohydrodynamic aspects of plasma — such as wave-particle interactions, magnetic field reconnection, and turbulence — pertinent to the heating and acceleration of the solar wind.

New results about large-scale solar wind structures, such as coronal mass ejections and stream interaction regions, and the often-associated solar energetic particles.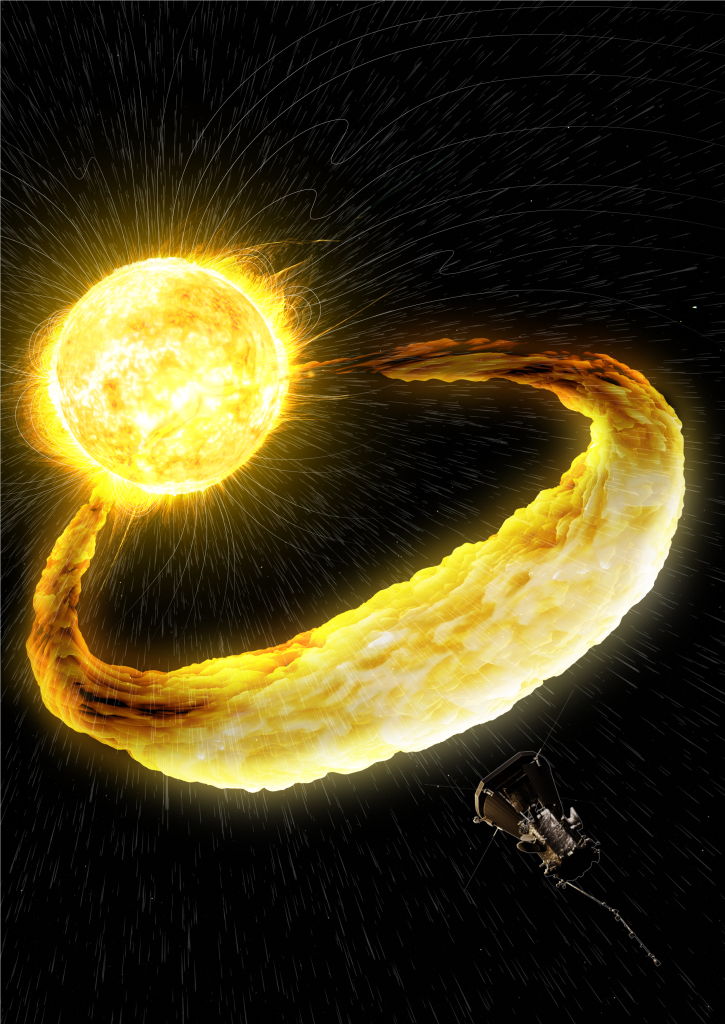 Designed, built, and operated by the Johns Hopkins Applied Physics Laboratory, or APL, in Laurel, Maryland, Parker Solar Probe recently completed its eighth solar encounter, breaking its own records for speed and proximity to the Sun. It will reach its top speed and closest point to our star — coming within 4 million miles of its surface, moving some 430,000 miles per hour — by December 2024. The Parker Solar Probe project is managed by the Heliophysics Division of NASA's Science Mission Directorate in Washington, D.C.
"All of the results we've reported so far, since Parker Solar Probe began its mission in August 2018, depict conditions of a 'quiet' Sun during the solar minimum, or its least active period," said Nour Raouafi, the Parker Solar Probe project scientist from APL. "Many more discoveries await us as the Sun becomes more active and as the spacecraft reaches deeper into the Sun's corona."
By Mike Buckley
Johns Hopkins University Applied Physics Lab