2:11 p.m., Eastern, Oct. 24
ET-134 Rolls Off Pegasus on to Kennedy Space Center
Following arrival of Pegasus on dock at Kennedy Space Center, the Pegasus crew leveled the barge with the dock and opened the cargo doors, readying the vessel for an invasion of a small army of Kennedy-based technicians. These teams of United Space Alliance technicians from External Tank and Integration, Launch and Recovery Operations swarmed around ET-134, removing support stanchions, hydraulic lifts, and lowering ET's transporter on to its four massive wheel assemblies.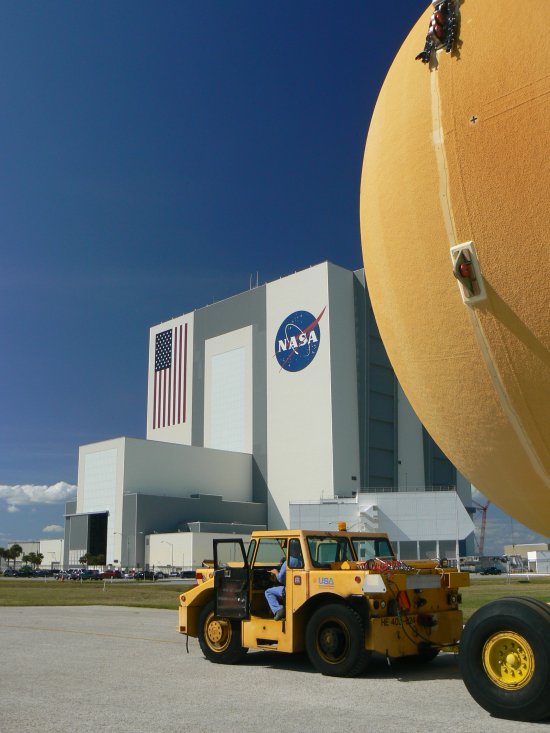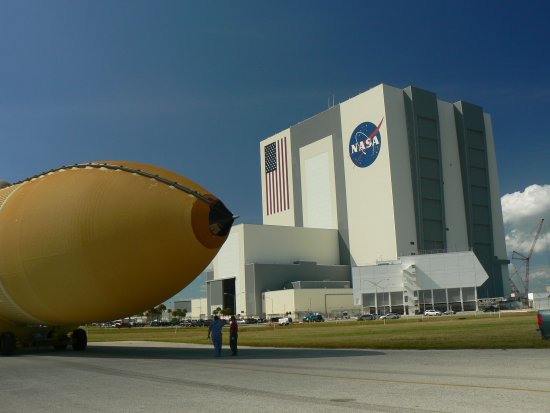 In the images above: ET-134 journeys into the Vehicle Assembly
Facility, where it will be readied for a February flight into space. Credit: NASA
ET-134, looking handsome and ready to fly, rolled on to Kennedy Space Center at exactly 2:11 p.m., continuing on to the distant Vehicle Assembly Building. Pegasus, its day not quite done, was towed back into the turn basin by the Lou Anna Guidry and WP Scott and began its final journey of the day to docks at Port Canaveral. Like Liberty Star, Pegasus will be pressed back into service to sail again very soon.
 
It's been an amazing journey for all of us; hard-charging Liberty Star; obedient and protective Pegasus; eager to fly ET-134; and television producer Mick Speer and public affairs blogging Steve Roy, both proud to have served with the crew of Liberty Star and  Pegasus. 
The watch is now reporting … all is well.