This video montage shows space shuttle external tank ET-134's arrival at Kennedy Space Center in Florida.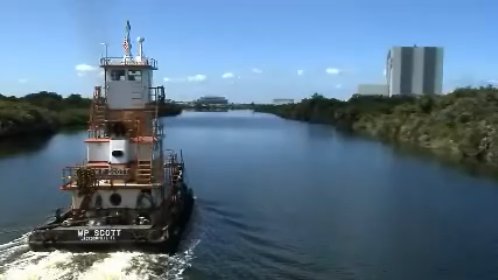 Watch this video (Windows, streaming)

At approximately 8:00 a.m. EDT on Oct. 24, NASA ship Liberty Star transferred Pegasus and ET-134 to tug boats Lou Anne Guidry and WP Scott in Port Canaveral. After a four-hour trip along the calm waters of Port Canaveral channel and the Banana River, Pegasus and ET-134 arrived on dock at the turn basin in front of the Vehicle Assembly Building (VAB), where it was prepped and off-loaded.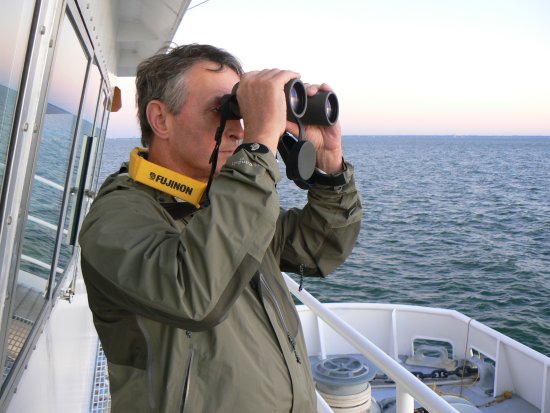 Public affairs officer/blogger Steve Roy surveys the ocean ahead during the voyage of
Liberty Star, Pegasus and ET-134 from Gulfport, Miss. to Kennedy Space Center.
Aarg!