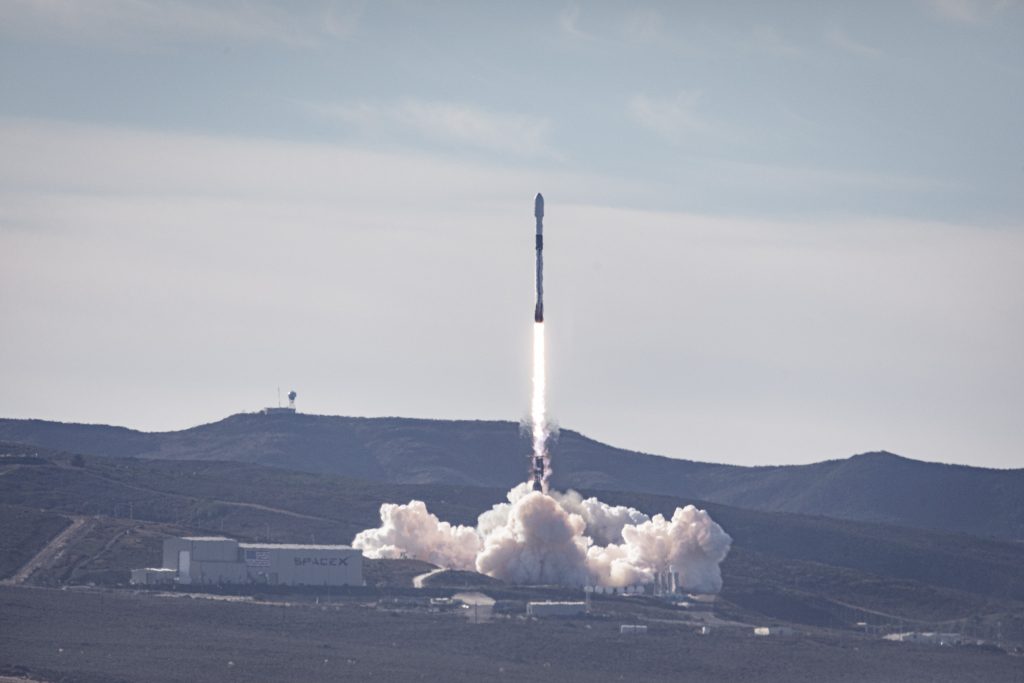 A SpaceX Falcon 9 rocket, carrying the Sentinel-6 Michael Freilich satellite, launched at 9:17 a.m. PST (12:17 p.m. EST) on Nov. 21, 2020, from Space Launch Complex-4 at Vandenberg Air Force Base (VAFB) in California.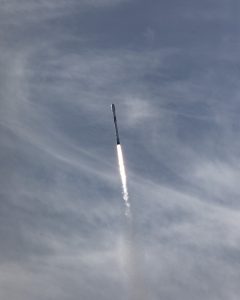 Following launch, the SpaceX Falcon 9 first stage separated and returned to Earth for a vertical landing at VAFB. After arriving in orbit, the Sentinel-6 Michael Freilich satellite separated from the rocket's second stage and unfolded its twin sets of solar arrays. Ground controllers successfully acquired the satellite's signal, and initial telemetry reports showed the spacecraft in good health. Sentinel-6 Michael Freilich will now undergo a series of exhaustive checks and calibrations before it starts collecting science data in a few months' time.
Sentinel-6 Michael Freilich is a U.S.-European collaboration and one of two satellites that compose the Copernicus Sentinel-6/Jason-CS (Continuity of Service) mission.
Agencies participating in this mission include the European Space Agency, the European Commission, the European Organisation for the Exploitation of Meteorological Satellites (EUMETSAT), SpaceX, NASA, and the National Oceanic and Atmospheric Administration (NOAA). The launch was managed by NASA's Launch Services Program, based at the agency's Kennedy Space Center in Florida.
"NASA is but one of several partners involved in Sentinel-6 Michael Freilich, but this satellite speaks to the very core of our mission," said NASA Administrator Jim Bridenstine. "Whether 800 miles above Earth with this remarkable spacecraft or traveling to Mars to look for signs of life, whether providing farmers with agricultural data or aiding first responders with our Disasters Program, we are tirelessly committed not just to learning and exploring, but to having an impact where it's needed."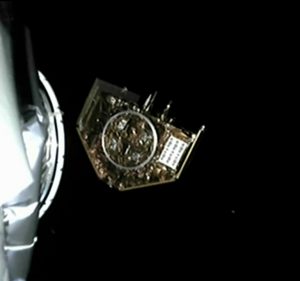 The spacecraft is named in honor of the late Michael Freilich, former director of NASA's Earth Science Division, who was a leading figure in advancing ocean observations from space. Freilich passed away Aug. 5, 2020. His close family and friends attended the launch of the satellite that now carries his name.
Now in orbit, the Sentinel-6 Michael Freilich will collect sea level measurements down to the centimeter for 90% of the world's oceans. The world's latest Earth-observing satellite will begin a five-and-a-half-year prime mission to collect the most accurate data yet on global sea level and how our oceans are rising in response to climate change. The mission also will collect precise data of atmospheric temperature and humidity that will help improve weather forecasts and climate models.
"The Earth is changing, and this satellite will help deepen our understanding of how," said Karen St. Germain, director of NASA's Earth Science Division. "The changing Earth processes are affecting sea level globally, but the impact on local communities varies widely. International collaboration is critical to both understanding these changes and informing coastal communities around the world."
Sentinel-6 Michael Freilich contains a suite of instruments to support its science goals. A Radar Altimeter will bounce signals off the ocean surface. Sea surface height will be determined based on the time it takes each pulse to travel from the satellite to the ocean and back again.
An Advanced Microwave Radiometer will retrieve the amount of water vapor between the satellite and ocean, which affects the travel speed of radar pulses. Radio Occultation Antennas will measure the delay of radio signals between Sentinel-6 Michael Freilich and global navigation satellites as they slice through different layers of the atmosphere.
Other onboard instruments will be used to precisely determine the satellite's position, such as the Doppler Orbitography and Radiopositioning Integrated by Satellite (DORIS) instrument. DORIS measures the radio signals from 55 global ground stations that compose the International DORIS service. The DORIS instrument aboard Sentinel-6 Michael Freilich measures the Doppler shift of the radio beacons' frequencies to precisely determine its line-of-sight velocity. A Laser Retroreflector Array located on the Earth-facing plate of the spacecraft includes nine precisely shaped mirrors that reflect laser beams back to their point of origin on the ground. Also on the spacecraft are S-band and X-band antennas, and Solar Array supply power.
To learn more about Sentinel-6 Michael Freilich, visit: https://www.nasa.gov/sentinel-6, https://www.esa.int/Sentinel-6, https://edefis.eu/CopernicusFactsheets, and https://www.eumetsat.int/website/home/Copernicus/copernicus-sentinel-6/index.html