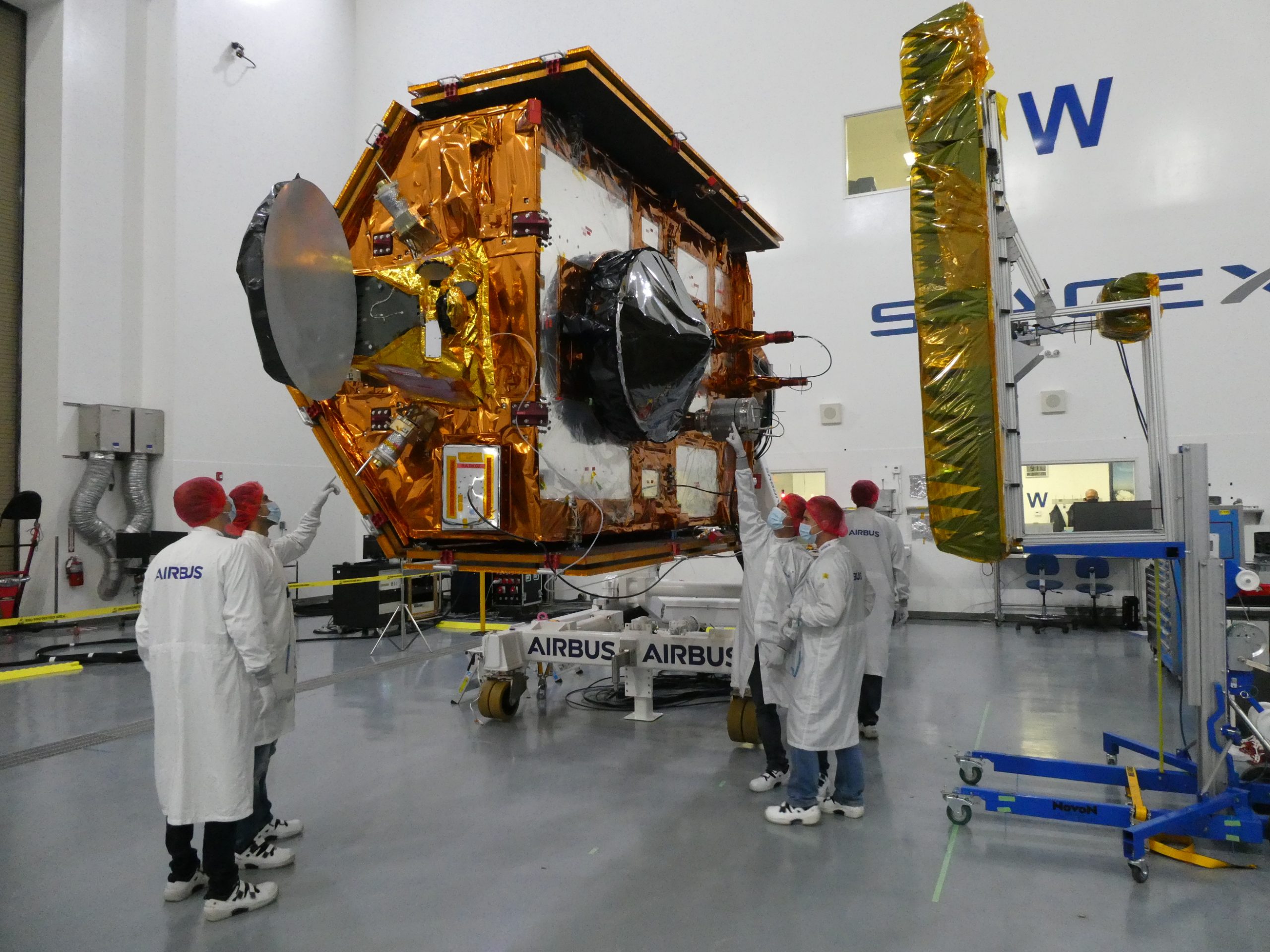 Editor's Note: Updated on Nov. 4, 2020, to show a launch time of 12:17 p.m. EST (9:17 a.m. PST).
NASA and SpaceX now are targeting Saturday, Nov. 21, at 12:17 p.m. EST (9:17 a.m. PST) for the launch of the U.S.-European Sentinel-6 Michael Freilich ocean-monitoring satellite on a Falcon 9 rocket from Space Launch Complex 4E at Vandenberg Air Force Base in California.
The additional time allowed SpaceX to complete Falcon 9 Merlin engine testing and inspections following an on-pad abort during a non-NASA mission.
After completing engine testing and inspections, teams from NASA and SpaceX have determined that two engines on the Sentinel-6 rocket's first stage would need to be replaced to ensure optimal performance during launch. Work is now progressing to implement the engine change and all engine hardware replacements will finish next week.
NASA's Launch Services Program, SpaceX, NASA's Jet Propulsion Laboratory, and the European Space Agency continue the diligent work of preparing both the spacecraft and rocket as the launch campaign moves forward.
NASA and SpaceX continue to target Saturday, Nov. 14, for the launch of the agency's Crew-1 mission to the International Space Station.