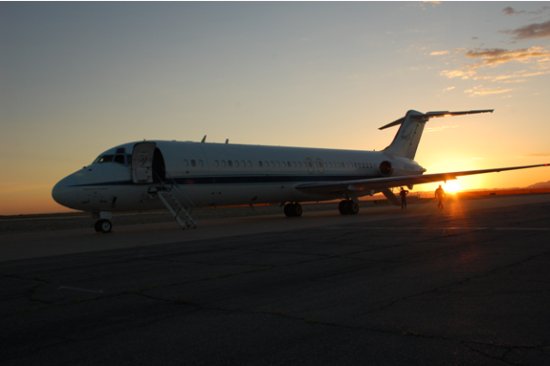 We're sitting on the C-9 here at Biggs and the engines are humming. We're a few minutes away from take off, heading to Kelly Field at Lackland, near San Antonio, Texas. We should get in there at about 9:00 local time. Yep, Texas is really so big that we need two stops to get across it.
We'll get fuel at Kelly and then continue on to Columbus Air Force Base in Columbus, Mississippi. It looks like we'll get there at about 1:00 CST.
So here is the schedule so far:
Biggs (El Paso, TX)       Leave: 6:15 am local time
Kelly (San Antonio, TX)   Arrive: 9:00 am local time, Leave: 11:00 am local time
Columbus (Columbus, MS)   Arrive: 1:00 pm local time
Hope that helps. I'll update it if we get new info.
     
Here's a shot of Atlantis and the SCA getting ready to roll out behind us.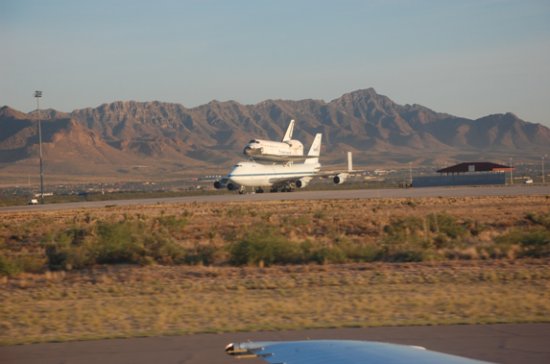 I "borrowed" a bunch of pictures from our NASA photographer, Ben Smegelsky so throughout the day I'm going to go back and snap them to previous posts. Some of them are pretty nice so you may want to go back and check them out.