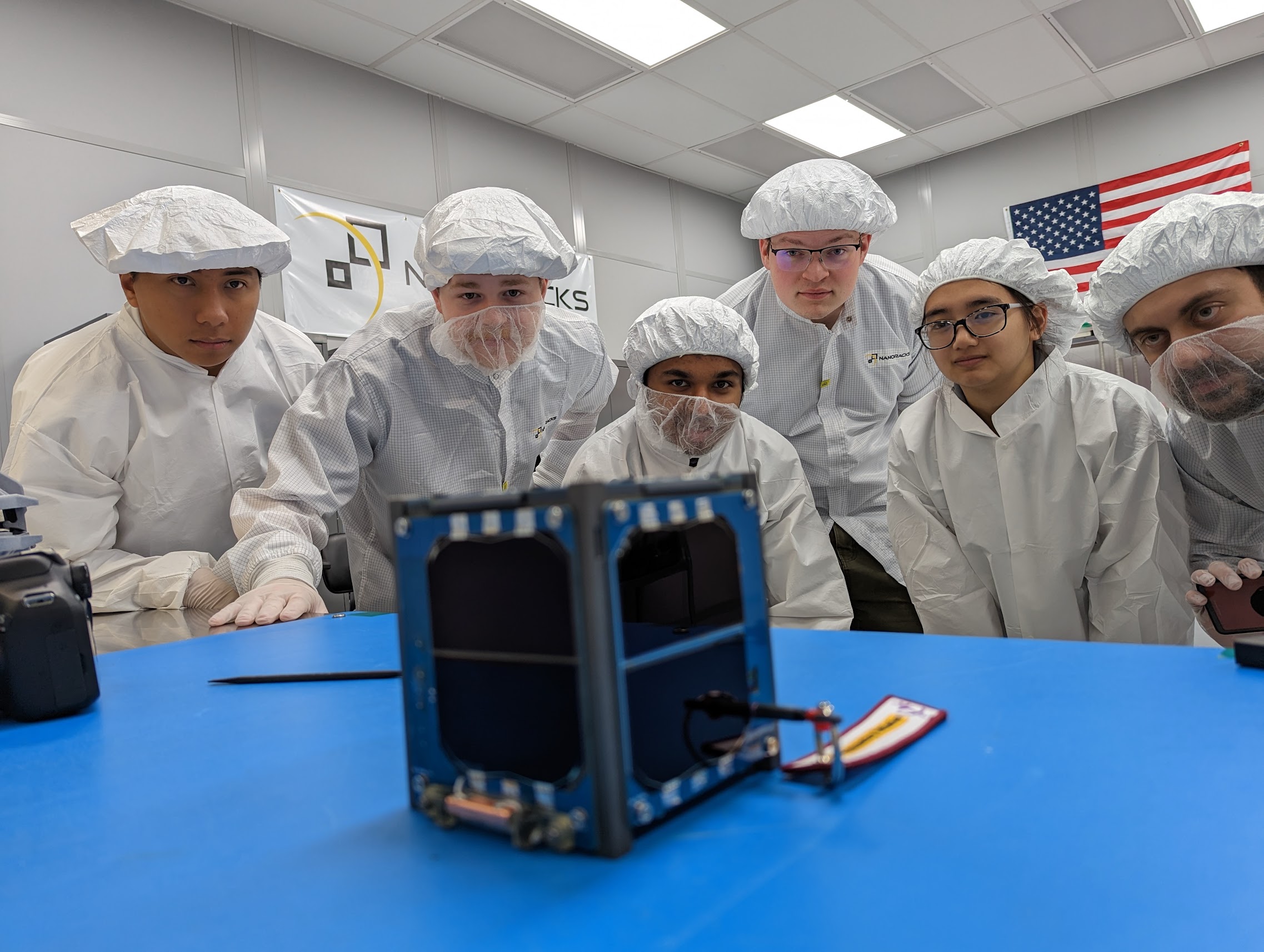 On NASA's next Educational Launch of Nanosatellites (ELaNa) mission, a pair of small satellites, called CubeSats, will hitch a ride on SpaceX's 27th commercial resupply services mission to the International Space Station for NASA.
The ELaNa 50 complement of CubeSats will launch aboard the SpaceX Falcon 9 and Dragon spacecraft this March, from Launch Complex 39A at NASA's Kennedy Space Center in Florida, along with additional supplies, equipment, and science investigations to be delivered to the crew aboard the station.
The university-built CubeSats are going to space as part of NASA's CubeSat Launch Initiative (CSLI). Once deployed, the CubeSats will demonstrate technologies to conduct atmospheric experiments and reduce space debris, as well as provide people on Earth the opportunity for an immediate and powerful connection with an object in space.
First Launch for The Natural State
The CSLI program will launch its first CubeSat from Arkansas. Developed at the University of Arkansas, Fayetteville, ARKSAT-1, is a CubeSat measuring 1U, or unit, (about 4 inches cubed). It will illuminate an LED from orbit and use a ground spectrometer to track and perform atmospheric measurements.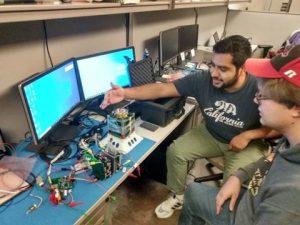 "It might be the first time this instrument technology is purposefully designed to be done with a CubeSat," said Adam Huang, principal investigator. "It could be developed into future satellite-based systems using cooperative formations of CubeSats."
ARKSAT-1's secondary objective sets out to demonstrate a way to help alleviate the problem of space debris with a lightweight Solid State Inflatable Balloon (SSIB) that can be used to deorbit small satellites after a mission ends. When the balloon on ARKSAT-1 inflates, it will greatly increase the ARKSAT-1's aerodynamic drag, thereby helping the satellite re-enter and disintegrate safely in Earth's atmosphere. If successful, the SSIB technology could help reduce the amount of time a small satellite remains "space junk" in low-Earth orbit after its mission has ended.
Helping Others See the Light
LightCube, a 1U CubeSat developed by Arizona State University, Tempe, in collaboration with Vega Space Systems and Mexico's CETYS Universidad, features a flash bulb that can be controlled remotely by amateur radio operators on Earth who will be able to activate the satellite to produce a brief flash visible from the ground.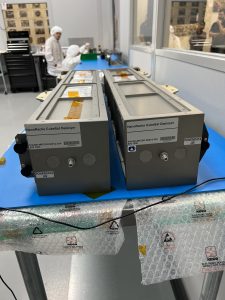 "LightCube provides potential users worldwide with the opportunity to telecommand a spacecraft and observe a tangible and immediate response in the night sky," said Jaime Sanchez de la Vega, principal investigator. "The team hopes that this process inspires users to learn about space, satellites, and related concepts."
The flash will appear at a brightness similar to the International Space Station, and several commonly available smartphone and computer apps will show when LightCube is overhead and where to look in the sky to see its flash.
Considering the observational environment, the LightCube team conducted an in-depth assessment to confirm that the brief flashes generated will not have a significant impact on astronomy.
In selecting the CubeSats for ELaNa 50, CSLI continues furthering its goal of providing U.S. educational institutions, nonprofits with an education/outreach component, informal educational institutions (museums and science centers), and NASA centers with access to space at a low cost. Through CSLI, NASA's Launch Services Program pairs selected CubeSats with launches best suited for each CubeSat's mission and ready date, taking into consideration the planned orbit and any special constraints the CubeSat's mission may have.
For more information about NASA's CSLI, visit:
https://www.nasa.gov/directorates/heo/home/CubeSats_initiative