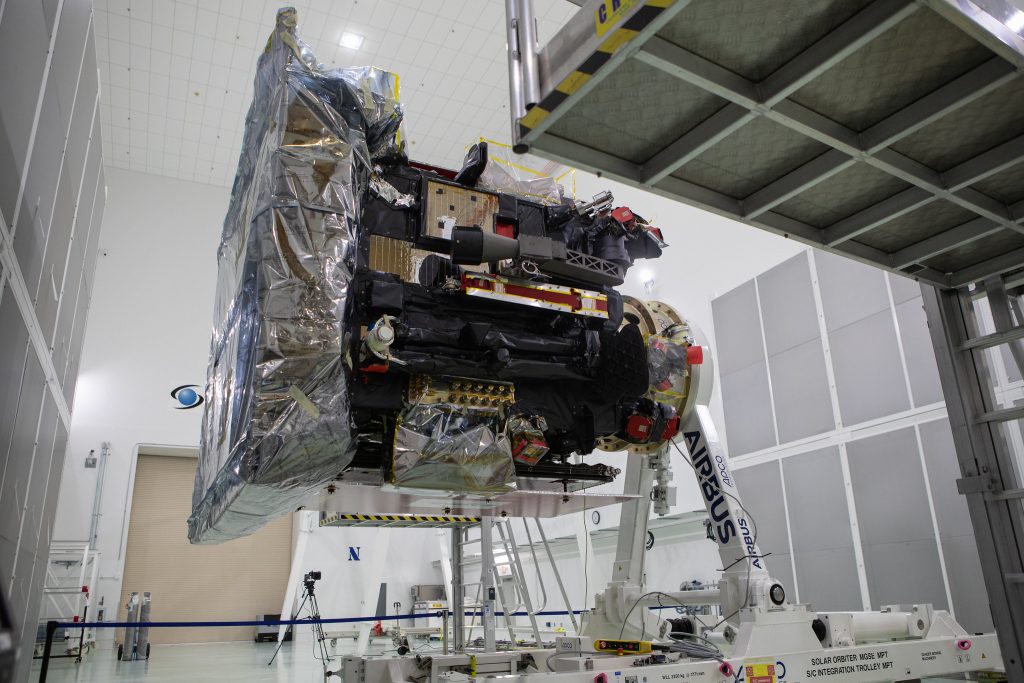 The United Launch Alliance (ULA) Atlas V booster that will launch the Solar Orbiter on its upcoming mission to study the Sun has arrived at the Florida spaceport, while the spacecraft is beginning launch preparations of its own.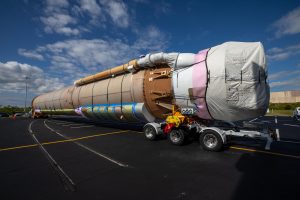 The company's cargo vessel, Rocketship – formerly known as Mariner – delivered the Atlas V first stage and Centaur upper stage to Port Canaveral on Nov. 20, 2019, after traveling from the booster's manufacturing facility at Decatur, Alabama. Upon arrival at the port, the launch hardware was trucked to separate facilities at nearby Cape Canaveral Air Force Station: the booster to ULA's Atlas Spaceflight Operations Center (ASOC) and the Centaur to a separate facility. Both stages will undergo preflight checkouts before the components are stacked for launch at the Space Launch Complex 41 Vertical Integration Facility closer to liftoff.
Meanwhile, the Solar Orbiter spacecraft has been removed from its shipping container for the start of its own prelaunch preparations at the Astrotech Space Operations Facility in Titusville, Florida. The spacecraft was uncrated Nov. 15 and rotated to vertical on Nov. 18, paving the way for upcoming processing and checkouts, including tests of the spacecraft and its suite of science instruments, as well as its propellant pressurization system.
Solar Orbiter is a European Space Agency mission with strong NASA participation. The mission aims to study the Sun, its outer atmosphere and solar winds. The spacecraft will provide the first images of the Sun's poles. NASA's Launch Services Program based at Kennedy is managing the launch. Liftoff is scheduled for Feb. 5, 2020, from Cape Canaveral Air Force Station's Space Launch Complex 41 aboard the ULA Atlas V launch vehicle.