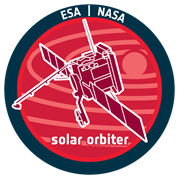 NASA, ESA (European Space Agency), Airbus and United Launch Alliance now are targeting 11:03 p.m. EST Sunday, Feb. 9, for the launch of the Solar Orbiter mission on an Atlas V rocket from Space Launch Complex 41 on Cape Canaveral Air Force Station in Florida.  The launch has a two-hour window.
The two-day launch delay was caused by two items that delayed transport of the spacecraft to the pad. The first item was a schedule conflict on Wednesday with a commercial mission launch from a nearby launch pad. The second item was the weather Thursday morning.
The transport of the spacecraft from the processing facility to the launch complex for mate operations now is planned for Friday, Jan. 31.