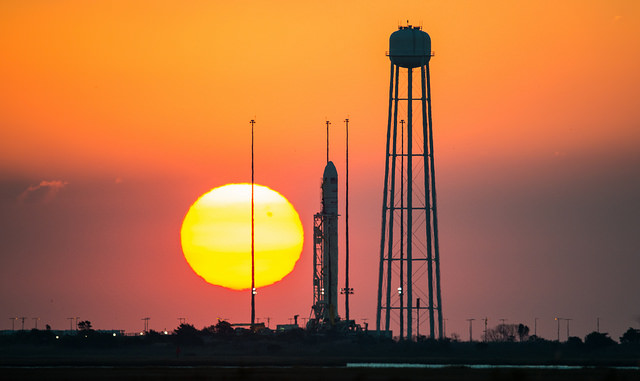 At a Launch Readiness Review Sunday, managers for Orbital Sciences Corp. of Dulles, Virginia, and NASA gave a "go" to proceed toward the Monday, Oct. 27 launch of the Orbital CRS-3 cargo resupply mission to the International Space Station. Orbital is targeting a 6:45 p.m. EDT launch from the Mid-Atlantic Regional Spaceport Pad 0A at NASA's Wallops Flight Facility in Virginia. NASA Television coverage of the launch will begin at 5:45 p.m.
There is a 98 percent chance of favorable weather at the time of launch.
For more information about the mission, visit: https://www.nasa.gov/orbital and https://www.nasa.gov/station.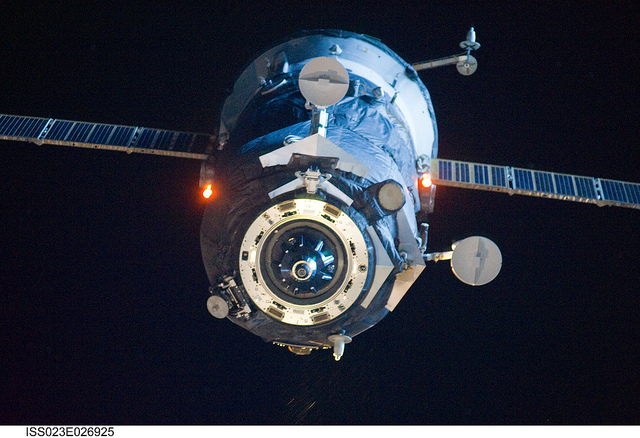 The Russian Progress 56 cargo spacecraft separated from the International Space Station at 1:38 a.m. EDT Monday. The cargo ship has successfully completed its first engine fire to move away from the space station.
Once it is further away, the cargo ship will undergo three weeks of engineering tests by Russian flight controllers before its scheduled deorbiting Nov. 19 to burn up in the Earth's atmosphere.
The departure of 56P clears the Pirs docking compartment for the arrival of the new Progress 57 resupply spacecraft. It is scheduled to launch at 3:09 a.m. (1:09 p.m. Kazakhstan time) Wednesday, Oct. 29, from the Baikonur Cosmodrome in Kazakhstan. NASA TV coverage of the launch begins at 2:45 a.m. The Progress will carry with it almost three tons of food, fuel and supplies the station and the Expedition 41 crew. Progress 57 will make its four-orbit, six-hour trip to the orbital laboratory and dock at 9:09 a.m.