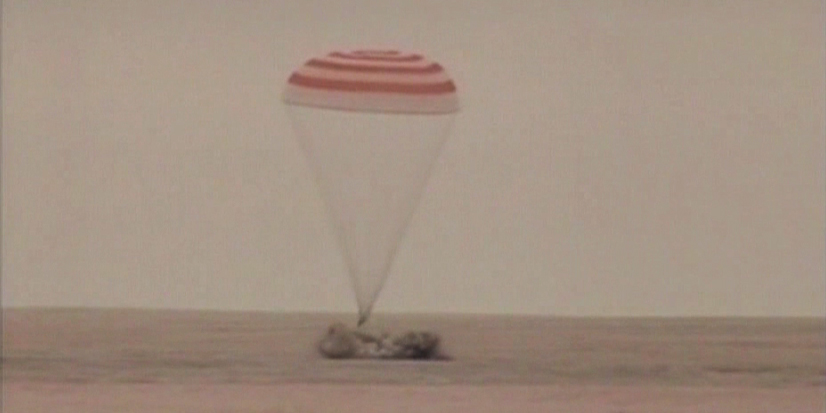 Expedition 41 Flight Engineers Reid Wiseman of NASA, Alexander Gerst of the European Space Agency and Commander Maxim Suraev of the Russian Federal Space Agency (Roscosmos) landed their Soyuz TMA-13M spacecraft in Kazakhstan at 10:58 p.m. EST. The trio arrived at the International Space Station on May 29, and spent more than five months conducting research and maintenance activites.
Russian recovery teams will help the crew exit the Soyuz vehicle and adjust to gravity after their stay in space. Wiseman, Gerst and Suraev spent 165 days aboard the space station and clocked more than 70 million miles during their time in space.
This was the first mission for both Wiseman and Gerst. Suraev now has spent 334 days in space during two missions, including Expeditions 21 and 22.
The station now is occupied by Expedition 42 Commander Barry "Butch" Wilmore of NASA and Flight Engineers Alexander Samokutyaev and Elena Serova of Roscosmos. They will remain aboard the station to continue research and maintenance until the remainder of the Expedition 42 crew arrives later this month. NASA astronaut Terry Virts, Russian cosmonaut Anton Shkaplerov and ESA astronaut Samantha Cristoforetti are scheduled to launch from Baikonur, Kazakhstan, Nov. 23, (U.S. time).