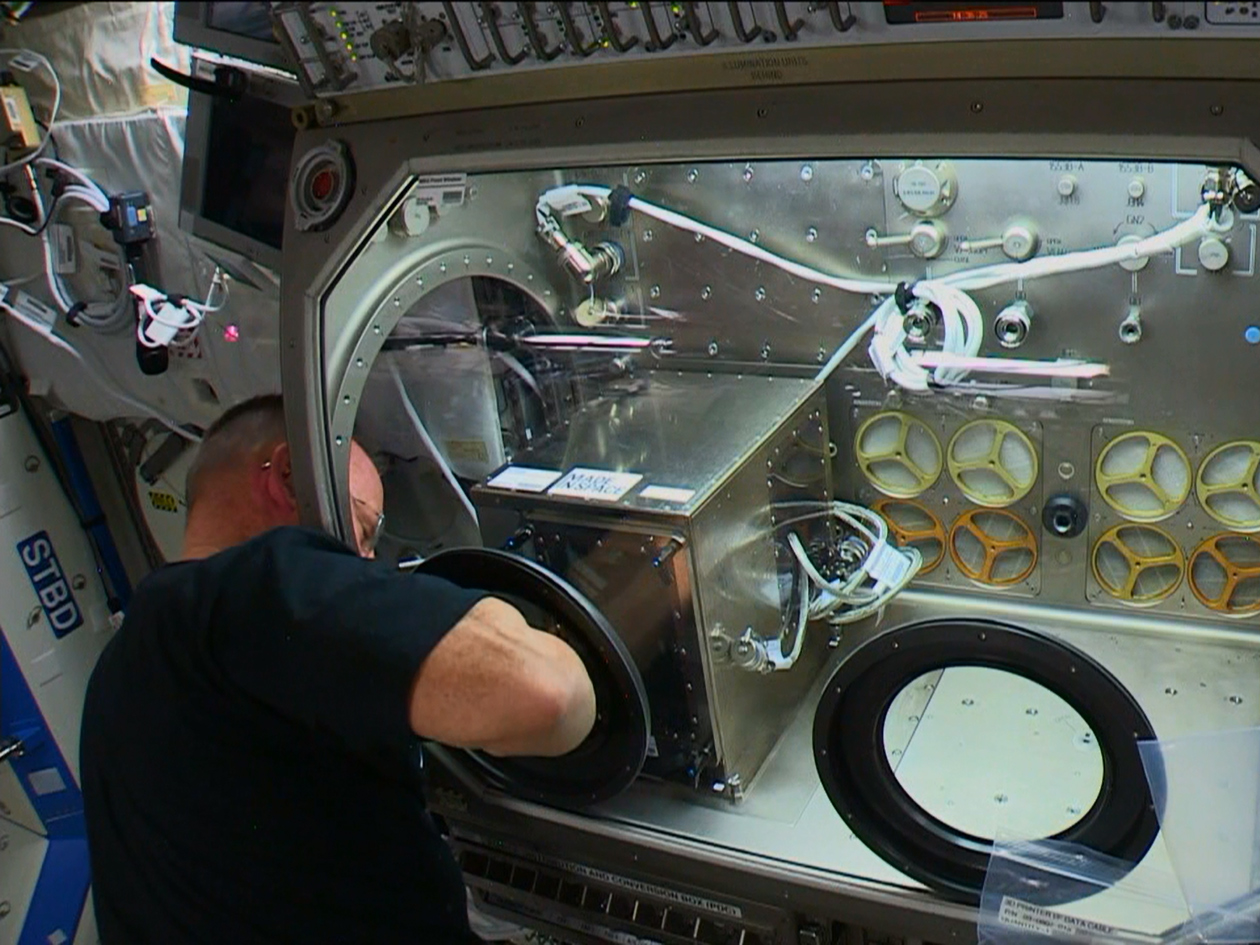 Commander Barry Wilmore worked throughout Monday to install a 3D printer to get the International Space Station and future crews ready for self-sufficiency. Wilmore will work to calibrate the printer and set up a demonstration of the additive manufacturing technology.
› Read about 3D Printing In Zero-G
His fellow crew members, Flight Engineers Alexander Samokutyaev and Elena Serova, worked on routine maintenance tasks and cargo transfers in the station's Russian segment. They also paired up for a cardiovascular exam on an exercise bike, sampled the station's atmosphere and tested television downlink signals.
The next trio to join Expedition 42 is in Kazakhstan counting down to a Nov. 23 launch aboard a Soyuz TMA-15M spacecraft. They are set for a near six-hour ride to the International Space Station where they will live and work until May 2015.