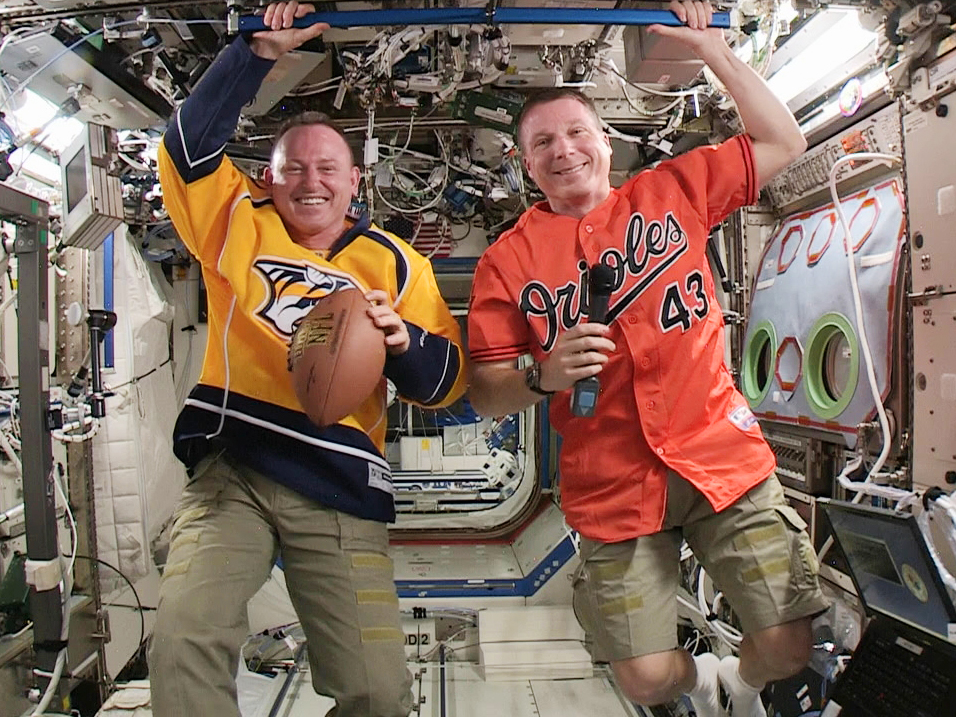 The International Space Station's population stands at six after three new crew members arrived Sunday night. After a six hour ride that began at the Baikonur Cosmodrome in Kazakhstan, Soyuz Commander Anton Shkaplerov and Flight Engineers Terry Virts and Samantha Cristoforetti docked to the Rassvet module beginning a 5-1/2 month stay at the orbital laboratory.
Monday was a day of rest for all six Expedition 42 crew members. However, it was back to work Tuesday as the crew was scattered around the station to transfer cargo from the new Soyuz, conduct science and work maintenance.
Cristoforetti, Europe's newest station astronaut, was in the Columbus laboratory module getting the European Physiology Module ready for upcoming installation work. Virts, worked inside Japan's Kibo lab, getting a small satellite deployer ready for installation. Shkaplerov spent time on crew orientation and cargo transfers.
› Read more about the European Physiology Module
› Read more about the Small Satellite Orbital Deployer
Commander Barry Wilmore reviewed the new 3-D Printer payload. Cosmonaut Alexander Samokutyaev was conducting diagnostic work inside the Zarya cargo module. Russia's first female cosmonaut on the station, Elena Serova, worked on various maintenance tasks throughout the Russian segment.