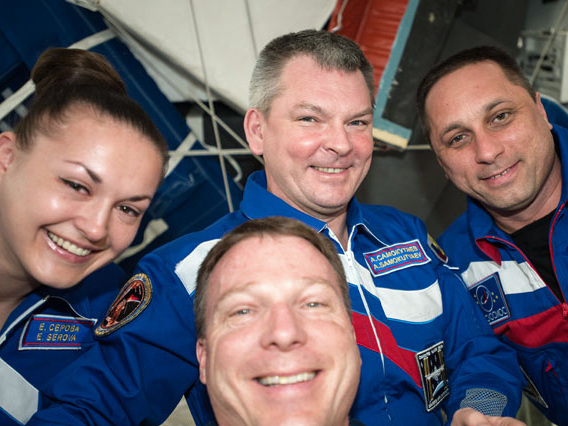 Italian astronaut Samantha Cristoforetti joined Commander Barry Wilmore on Monday reviewing procedures to replace a fan pump separator on a U.S. spacesuit. Earlier, Wilmore partnered up with NASA astronaut Terry Virts for the Body Measures experiment that studies changes to a crew member's body shape while living in microgravity.
› Read more about Body Measures
Cosmonauts Anton Shkaplerov and Elena Serova got together for a chemistry education experiment during the morning. Later, Serova joined Flight Engineer Alexander Samokutyaev for Russian maintenance work.
The International Space Station is getting ready for the SpaceX-5 mission scheduled for liftoff Dec. 16. The Dragon commercial cargo craft will take a two day trip to the station before it is captured by the Canadarm2 and berthed to the Harmony node. Virts worked during the afternoon to activate a communications unit that will send commands to Dragon as it closes in on the space station next week.