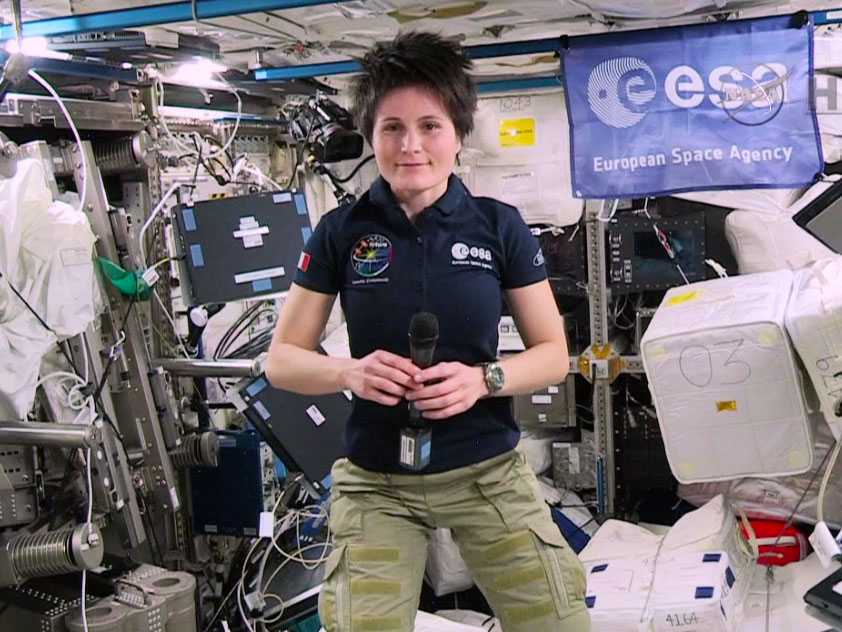 Three U.S. spacewalks are planned for early next year and station crew members Commander Barry Wilmore and Flight Engineer Terry Virts are preparing spacesuits and spacewalk tools. Wilmore swapped secondary oxygen packs on a pair of spacesuits, while Virts checked the torque on a pistol grip tool.
After the spacesuit work, Wilmore joined Italian astronaut Samantha Cristoforetti inside the cupola for robotics training. Wilmore will operate the Canadarm2 to capture the SpaceX Dragon when it arrives Sunday morning. Samantha will assist the commander during the commercial craft's approach and rendezvous.
Virts also installed a centerline berthing camera to support the mating of Dragon to the Harmony node. Dragon is due for launch on its fifth Commercial Resupply Services mission Friday at 1:20 p.m. EST and with its capture scheduled at 6 a.m. Sunday.
› Read more about the SpaceX CRS-5 mission
The three astronauts also worked on a variety of science studying combustion and botany and even learning how to operate basketball-sized satellites that float inside the International Space Station. The three cosmonauts in the station's Russian segment also worked on their task list of science and maintenance.
› Read more about the Seedling Growth-2 experiment
› Read more about SPHERES