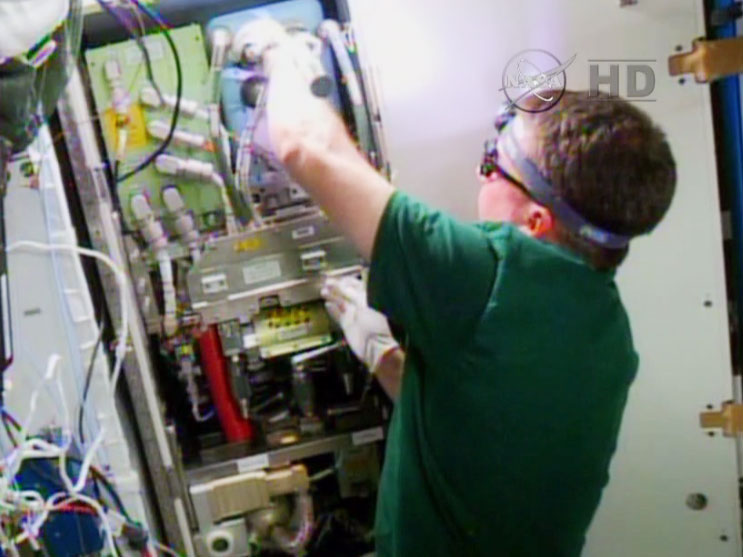 NASA and SpaceX announced Thursday the launch of the Dragon commercial cargo craft is now scheduled for no earlier than Jan. 6. The six-member Expedition 42 crew postponed its Dragon mission preparations and focused on eye exams and station maintenance.
› Read more about the SpaceX CRS-5 mission
Veteran astronaut Terry Virts, who previously piloted space shuttle Endeavour in 2010, worked on the Sabatier system which produces water on the International Space Station. He also joined Commander Barry Wilmore and Italian astronaut Samantha Cristoforetti for a series of eye exams during the morning and afternoon.
› Read more about the Sabatier system
› Read more about the Ocular Health study
Wilmore and Cristoforetti also partnered up for work on the Columbus lab module's BioLab facility, which allows experiments on microorganisms, cells, tissue cultures, small plants, and small invertebrates.
The three cosmonauts – Alexander Samokutyaev, Anton Shkaplerov and Elena Serova – were back at work on more maintenance inside the Zarya cargo module and ongoing Russian science in their segment of the orbital laboratory.