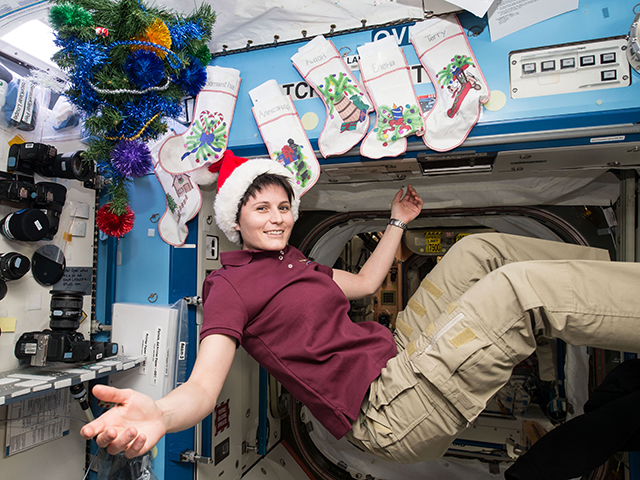 It's beginning to look like Christmas on the International Space Station. The stockings are out, the tree is up and the station residents continue advanced space research to benefit life on Earth and in space.
A wide array of research work took place Tuesday with scientists on the ground, working in conjunction with the astronaut lab assistants, exploring different fields.
Behavioral testing was scheduled Tuesday for the Neuromapping study to assess changes in a crew member's perception, motor control, memory and attention during a six-month space mission. Results will help physicians understand brain structure and function changes in space, how a crew member adapts to returning to Earth and develop effective countermeasures.
› Read more about NeuroMapping
Another study is observing why human skin ages at a quicker rate in space than on Earth. The Skin B experiment will provide scientists a model to study the aging of other human organs and help future crew members prepare for long-term missions beyond low-Earth orbit.