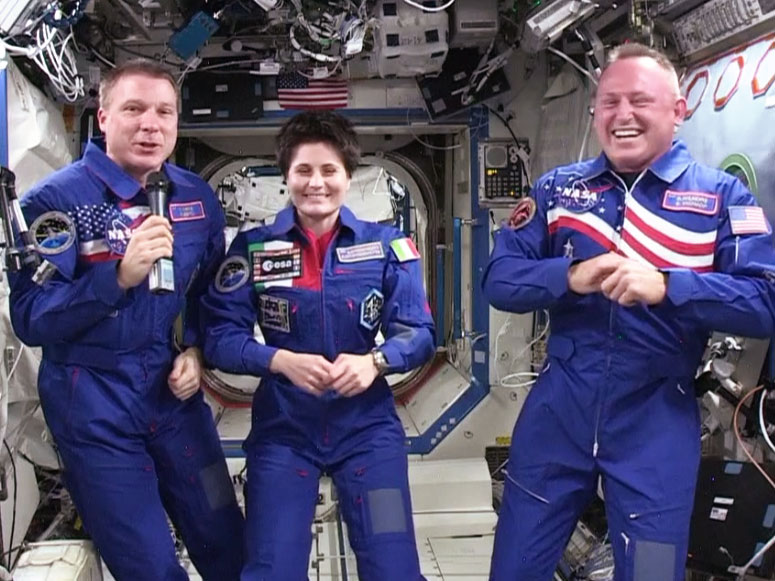 Expedition 42 will wait a few more days for a delivery from the SpaceX Dragon commercial cargo craft. Its launch aboard the Falcon 9 rocket was aborted Tuesday morning with one minute, 21 seconds left on the countdown clock. SpaceX is evaluating the issue and will determine the next opportunity to launch the company's fifth commercial resupply services mission to the International Space Station. The next available opportunity to launch to the station would be Friday, Jan. 9.
› Read more about the SpaceX CRS-5 mission
Meanwhile, the six member crew stuck to its task list of science benefiting life on Earth and in space as well as advanced maintenance of the orbital laboratory.
Italian astronaut Samantha Cristoforetti participated in a study observing the aging of skin and tested an X-ray device that measures bone density in space. Flight Engineer Terry Virts opened the Fluids Integrated Rack to prepare samples for the Advanced Colloids Experiment-Microscopy-3 study. Commander Barry Wilmore conducted plumbing and ventilation fan cleaning tasks.
› Read more about the Skin-B study
› Read more about the ACE-M-3 study
› Read more about the Bone Densitometer Validation
Cosmonaut Elena Serova deployed dosimeters for a radiation detection study and downloaded data collected from an earthquake experiment. Alexander Samokutyaev took photographs and recorded video documenting life on the station before an afternoon of maintenance in the Russian segment. Anton Shkaplerov disinfected the area behind panels in the Zvezda service module.