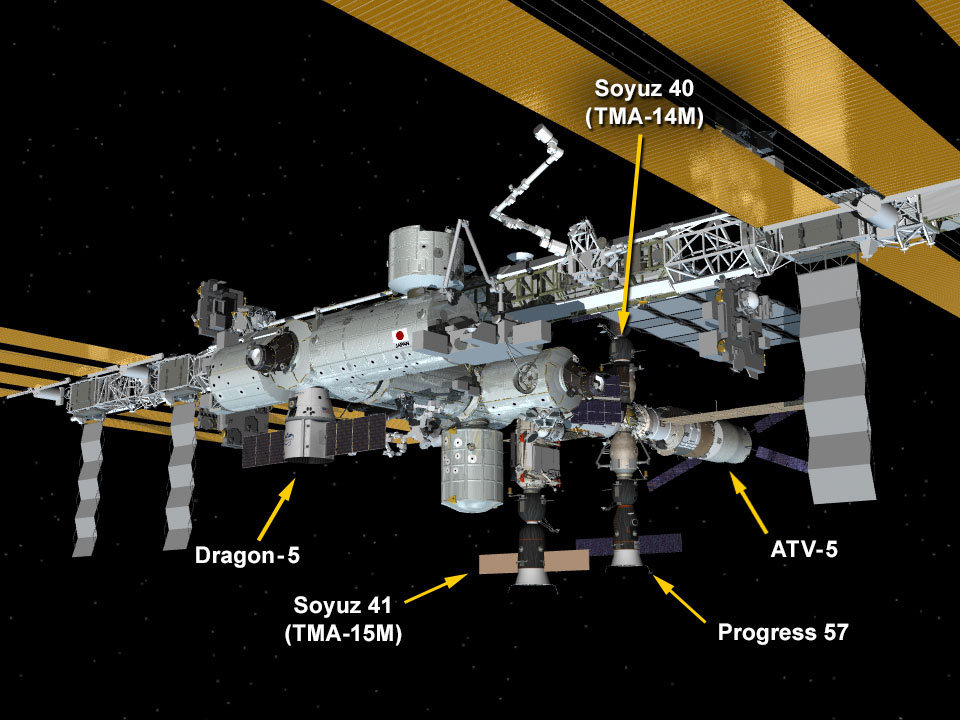 The Expedition 42 crew is getting ready for a delivery aboard the Dragon commercial cargo craft as well as next month's departure of Europe's fifth and final Automated Transfer Vehicle (ATV-5).
The weather looks favorable for Saturday's planned launch of Dragon aboard a Falcon 9 rocket at 4:47 a.m. EST. Dragon will arrive at the International Space Station Monday morning carrying more than 5,000 pounds of supplies, payloads and critical research.
› Read more about Saturday's launch and television coverage
› Read more about the SpaceX CRS-5 mission
Commander Barry Wilmore and Flight Engineer Terry Virts worked on readying the ATV-5 resupply craft for it's undocking from the Zvezda service module and departure Feb. 27. It will reenter the Earth's atmosphere loaded with trash and discarded gear for a fiery disposal over the Pacific Ocean.
Read more about the launch and docking of the ATV-5 last summer.