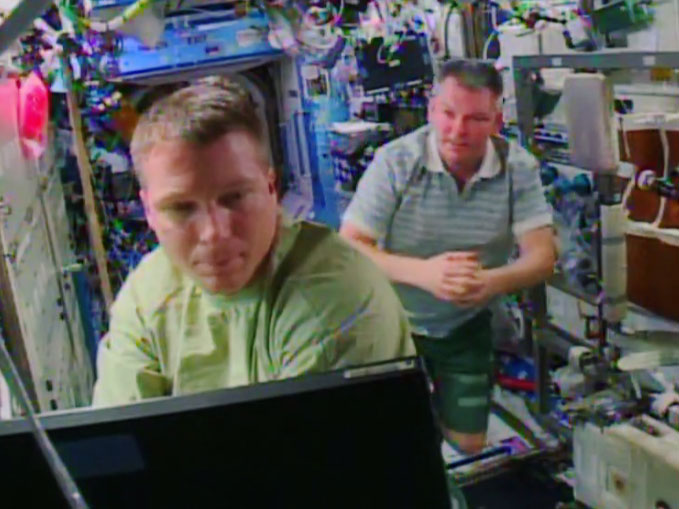 After a week of medical science activities, the space station residents began the new week focusing on worms, fruit flies and plants. The tiny organisms provide scientists a model for larger organisms and how microgravity affects such things as immunity, muscles and bones.
› Read more about the Epigenetics experiment
› Read more about the Fruit Fly Lab-01 experiment
Botany science in space helps scientists understand how plant cells and roots develop potentially supporting future crews on long-term missions and interplanetary exploration. There are numerous plant studies taking place on the station that not only may support future space missions but possibly improve crop production techniques on Earth.
› Read more about the APEX-03 botany research
The Expedition 42 crew members also worked on cargo transfers to and from the SpaceX Dragon spacecraft as well as the ISS Progress 57 space freighter. An array of routine maintenance tasks were on the schedule including high-flying plumbing, spacesuit battery recharges and science hardware set ups.