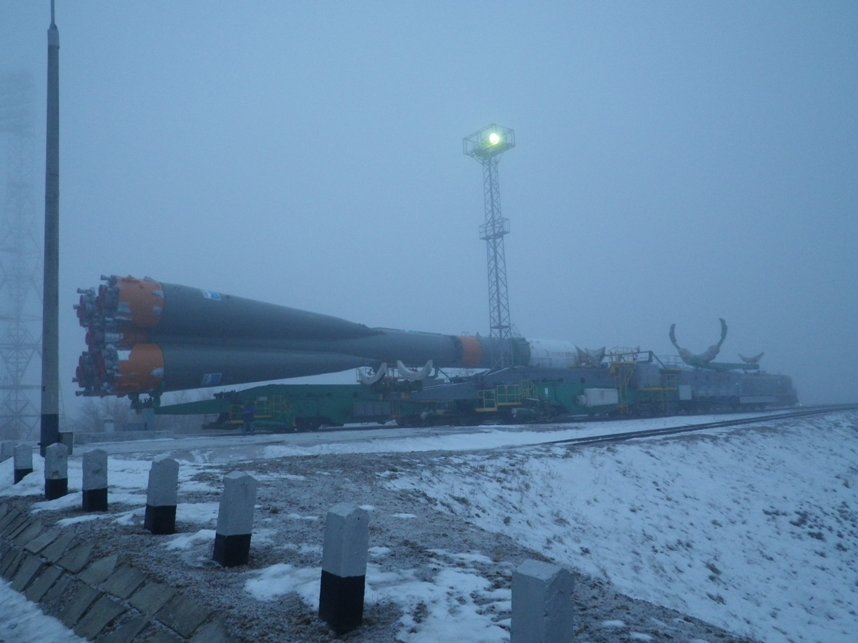 Marking an end to the 7-year era of European space freighter supply to the International Space Station, ESA's (European Space Agency) "Georges Lemaitre" cargo vehicle entered the Earth's atmosphere and burned up over the Pacific Ocean around 12:12 p.m. Central time Sunday following a pair of engine firings that first lowered the ATV-5's orbit, then enabled it to drop out of orbit for its fiery entry into the Earth's atmosphere. The end to the ATV came one day after it undocked from the aft port of the Zvezda Service Module. After losing telemetry from the vehicle, ATV flight controllers at the ATV Control Center in Toulouse, France offered their thanks to the Flight Directors at Mission Control, Houston and the Russian Mission Control Center in Korolev, Russia for the years of support during the ATV program, and offered best wishes for the future years of ISS operations.
Although the entry smoke trail could not been seen on ISS external cameras, Expedition 42 Commander Barry Wilmore of NASA radioed down that he could see the plasma trail as ATV descended into the atmosphere and documented its demise with still and video cameras.
Meanwhile, at the Baikonur Cosmodrome in Kazakhstan, the Russian ISS Progress 58 cargo craft rolled to its launch pad in frozen fog and temperatures hovering around 18 degrees for its launch Tuesday morning to the station to deliver more than three tons of food, fuel and supplies. Launch is scheduled at 5 a.m. Central time, with docking to the aft port of Zvezda planned at 10:58 a.m. Central time.