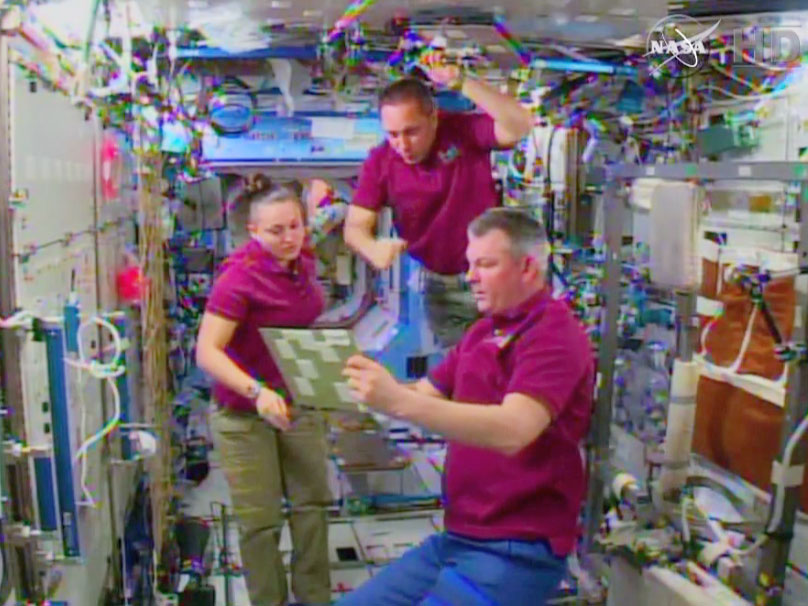 NASA astronauts Barry Wilmore and Terry Virts are preparing to ready the International Space Station for a pair of international docking adapters (IDAs) that will allow future commercial crew vehicles to dock. The duo is almost set to start a series of three spacewalks routing cables and preparing the Canadarm2 for the installation of the IDAs to be delivered later this year.
The first spacewalk is now set to begin Saturday at 7:10 a.m. EST with NASA TV live coverage starting at 6 a.m. The second and third spacewalks are planned for Feb. 25 and March 1, both beginning at 7:10 a.m.
Amidst the spacewalk preparations, the Expedition 42 crew members continued ongoing advanced microgravity science benefiting life on Earth and current and future crew members. The crew looked at stem growth for the Aniso Tubule botany experiment, cell cultures grown on orbit and a crew member's cardiac activity during long-duration missions.
› Read more about Aniso Tubule
› Read more about the Kaskad cell culture study