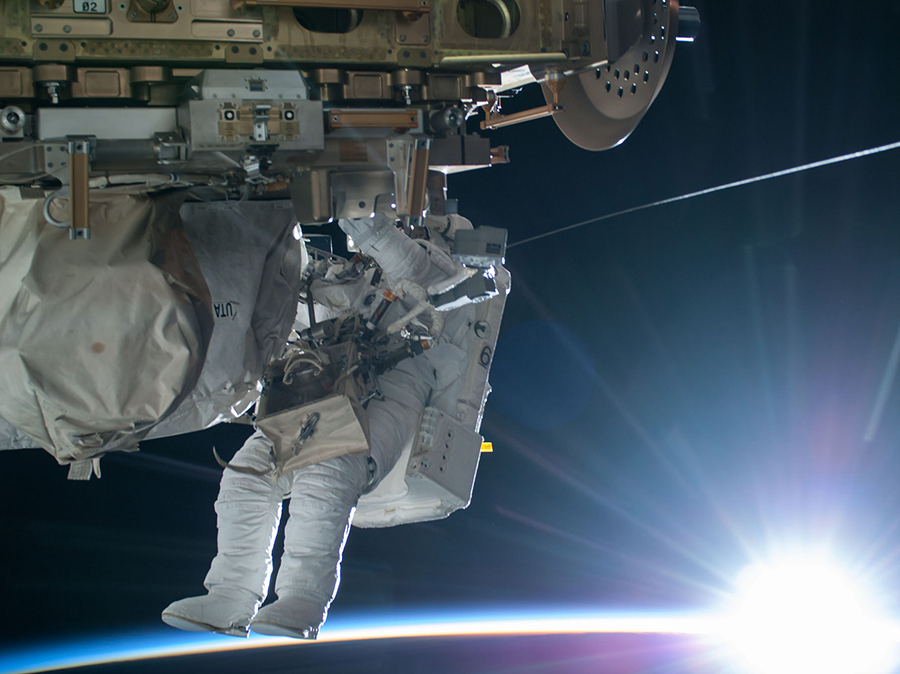 Ground controllers have maneuvered the space station's large robotic arm Canadarm2 in place for work planned for Wednesday's spacewalk. Spacewalkers Barry Wilmore and Terry Virts will start their second spacewalk at 7:10 a.m. EST to lay more cables and lubricate one of Canadarm2's two latching end effectors, which serve as tip or base for the robotic arm. They will also prepare the Tranquility module for the relocation of the Permanent Multipurpose Module and the new Bigelow Expanded Activity Module later this year.
› Read about the first spacewalk
While the duo is reviewing its procedures and getting its tools and spacesuits ready, Italian astronaut Samantha Cristoforetti worked a variety of advanced life science and high-flying plumbing work. She wore gear for the Drain Brain experiment that studies how blood flows from the brain back to the heart in microgravity.
› Read more about the Drain Brain study
The three Expedition 42 cosmonauts enjoyed an off-duty day today in observation of the Russian Defender of the Fatherland holiday.