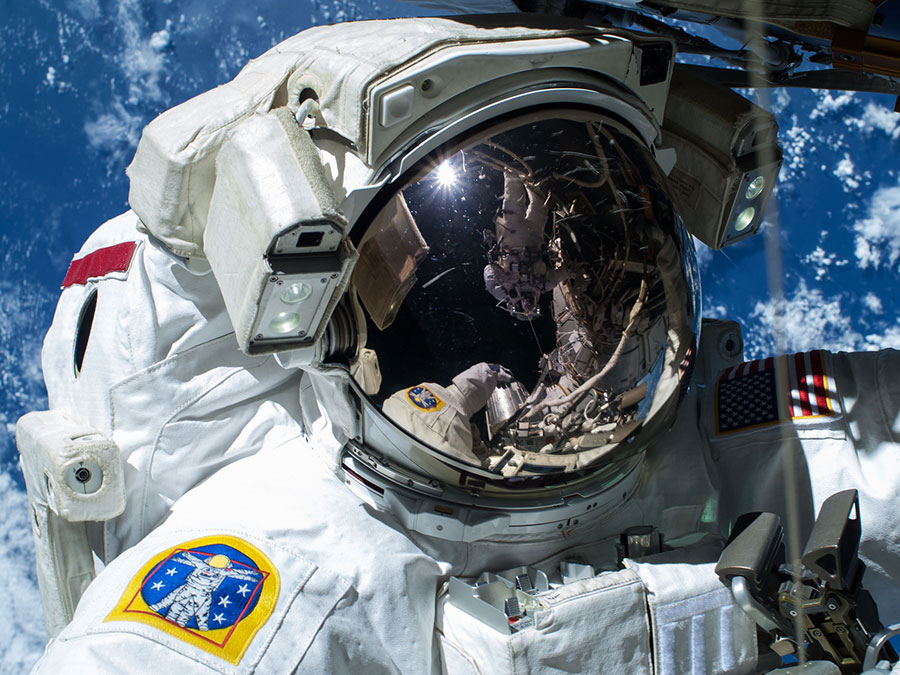 A pair of spacewalkers are conducting final reviews as they get ready for Wednesday morning's spacewalk scheduled to start at 7:10 a.m. EST. They will be assisted by Italian astronaut Samantha Cristoforetti who will be the spacewalk choreographer and robotic arm operator.
NASA astronauts Barry Wilmore and Terry Virts will go outside for more cable routing work and lubrication work on the Canadarm2. This will be the second in a series of three spacewalks meant to ready the International Space Station for a pair of International Docking Adapters.  The third will be Sunday morning.
› Read about the first spacewalk
The duo will also prepare the Tranquility module for the relocation of the Permanent Multipurpose Module. They are also readying the station for the new Bigelow Expandable Activity Module set to arrive later this year.
The three cosmonauts focused on maintenance tasks and their set of microgravity science to benefit life on Earth and future crews. Cristoforetti also worked on maintenance and science work in between her spacewalk preparations.