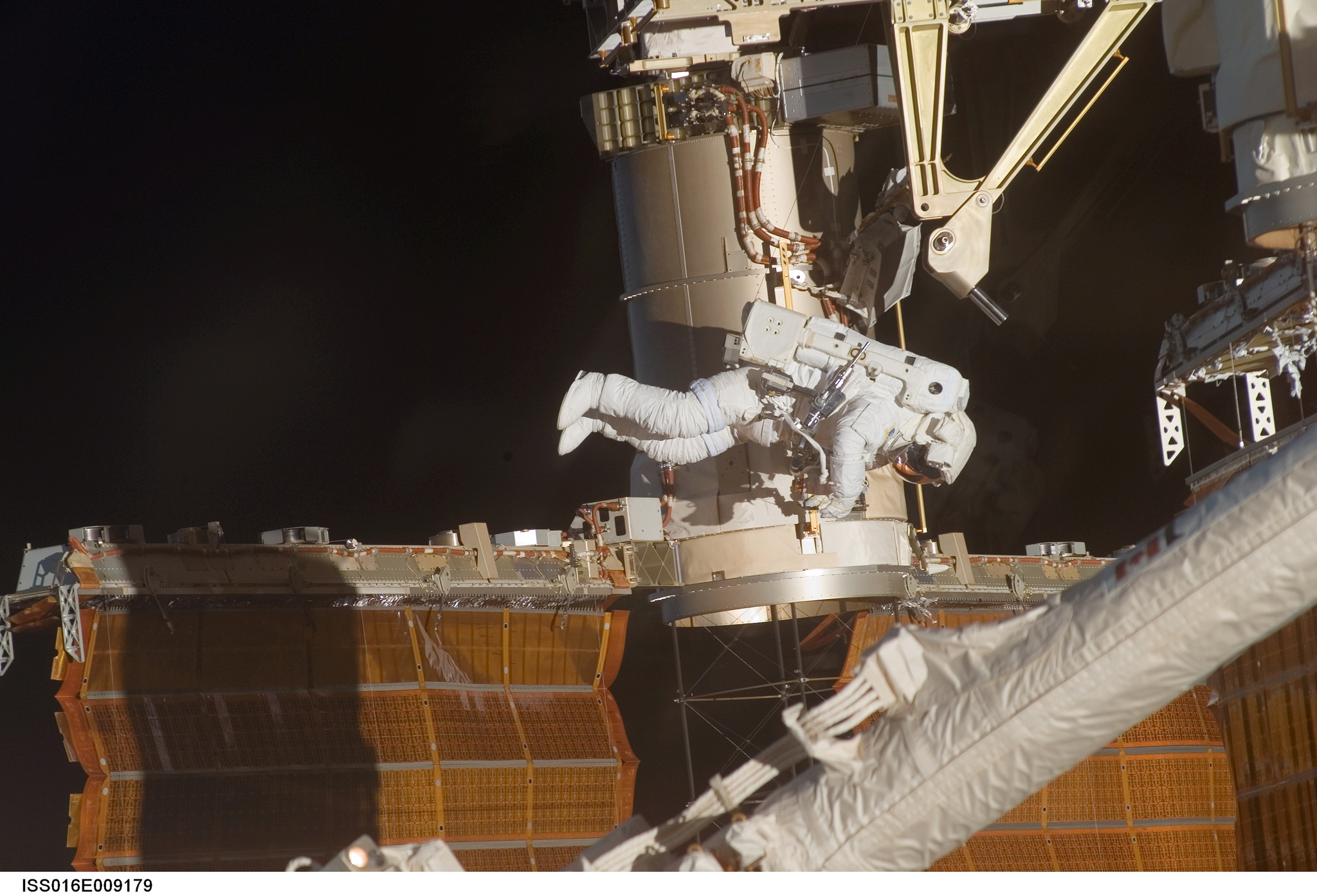 NASA Television will provide live coverage of today's U.S. spacewalk conducted from the International Space Station beginning at 6 a.m. EST. The spacewalk is scheduled to begin at 7:10 a.m. and run about 6-1/2 hours.
Expedition 42 Commander Barry Wilmore and Flight Engineer Terry Virts will venture outside the orbital complex for the second of three spacewalks to prepare cables for new docking ports that will allow future crews launching from Florida on U.S. commercial spacecraft to dock to the space station. They also will make other preparations for a reconfiguration of the space station in advance of the arrival of private crewed spacecraft.
Wilmore is wearing a spacesuit with red stripes and is designated EV1. His helmet camera displays the number 18. Virts is wearing a spacesuit with no stripes and is designated EV2. His helmet camera displays the number 20.
During a spacewalk on Saturday, Feb. 21, the duo spent 6 hours, 41 minutes outside deploying eight bundles of cables. Tomorrow they will route two additional bundles, lubricate parts of the Latching End Effector of the space station's robotic arm and prepare the Tranquility module for the relocation later this year of the Permanent Multipurpose Module and the arrival of the Bigelow Expandable Activity Module, an expandable space habitat technology.
Watch the spacewalk live on NASA Television or at https://www.nasa.gov/nasatv.
Also, astronaut and veteran spacewalker Doug Wheelock will answer your questions on social media from Mission Control Center at Johnson Space Center today. Use the hashtag #AskNASA and Wheelock will begin answering questions at 9 a.m.
This is the 186th spacewalk in support of space station assembly and maintenance. Join the conversation on Twitter by following @NASA, @Space_Station, and the hashtag #spacewalk. To learn more about all the ways to connect and collaborate with NASA, visit: https://www.nasa.gov/connect.